Many people are eager to send get well wishes to a friend, co-worker or loved one who needs them. Whether the condition is mild and temporary or something more serious, get well wishes can boost the spirits of the sick person.
If you're looking for a more light-hearted and fun approach, consider the Pink and Pretty or the Get Well Soon Stuffed Bear. Both are whimsical and guaranteed to perk their spirits and put a smile on their face.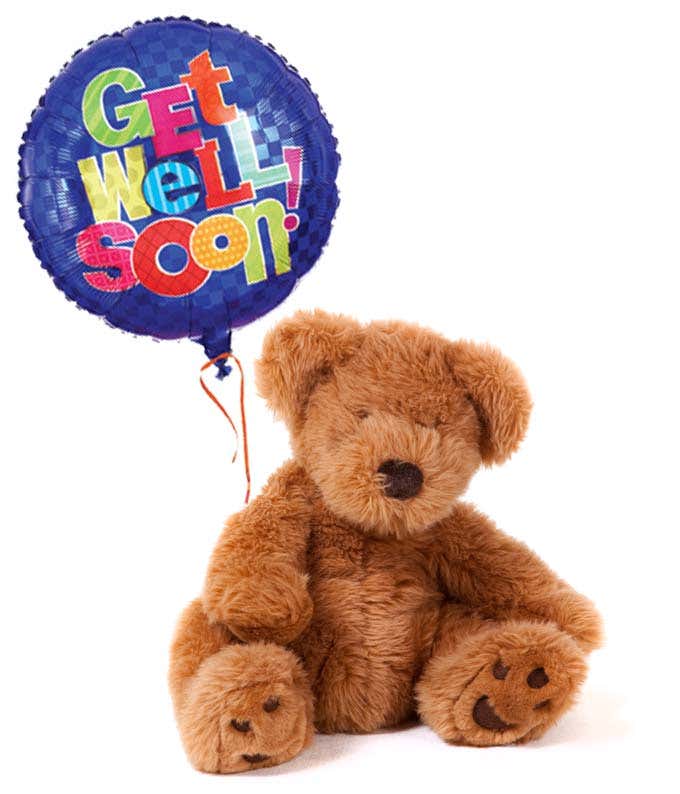 Of course, a bouquet that is bright and cheery is sure to do the same -- send the Sunny and Bright Bouquet or the Best Wishes Bouquet with Get Well Balloon to brighten their day.
It's a good idea to keep a few things in mind when sending get well wishes. If someone is sick at home you might want to consider sending a green or blooming plant. A plant is a lasting reminder if your thoughtfulness. If someone is in the hospital, consider sending flowers since they will do a great job perking up a drab hospital room.
Another thoughtful gesture is to drop by the person's home or hospital room to show you care. Bring magazines, books or crossword puzzles and stay a while for conversation.
All of these seemingly small gestures will actually make quite the impression on your friend or loved one and their outlook!
Find get well flowers at FromYouFlowers.com.