Birthdays are a truly momentous occasion - it is the day of your birth and a wonderful day to celebrate YOU! Share the joy of a birthday with someone you love by sending a beautiful bouquet of flowers to mark their special day.
If you know the recipient likes a particular type of flower, such as Stargazer lilies, send a bouquet that will intoxicate them with their sweet fragrance! A popular favorite is always roses - think outside the box and send an elegant assorted mix of flowers, displayed in the trendy pave style - sure to make their birthday wishes come true!
Not sure of the recipient's exact taste? You can't go wrong with a bouquet decorated in true celebration of their special day! The Birthday Flower Cake is a classic combination of flowers and birthday decorations all in one - smiles and happiness are guaranteed!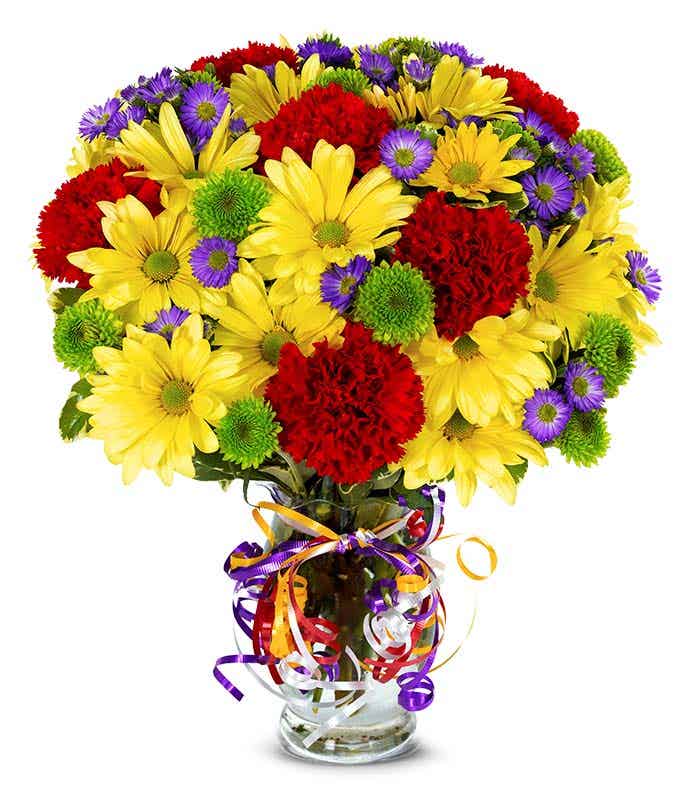 Looking to really knock their socks off this birthday? Send birthday flowers sure to impress and delight them - the Be Bold on Your Birthday flower bouquet combines elegance and beauty and is guaranteed to make this birthday a memorable one!
We know that not everyone wants flowers for their birthday - and we can accommodate any taste! If that special someone has an insatiable sweet tooth, the Giant Super Sweet Candy Box will be the best gift they could have asked for! Looking for more gift basket options? We've got you covered on that as well! Choose from a selection of baked goods, gourmet baskets or delectable fruit baskets.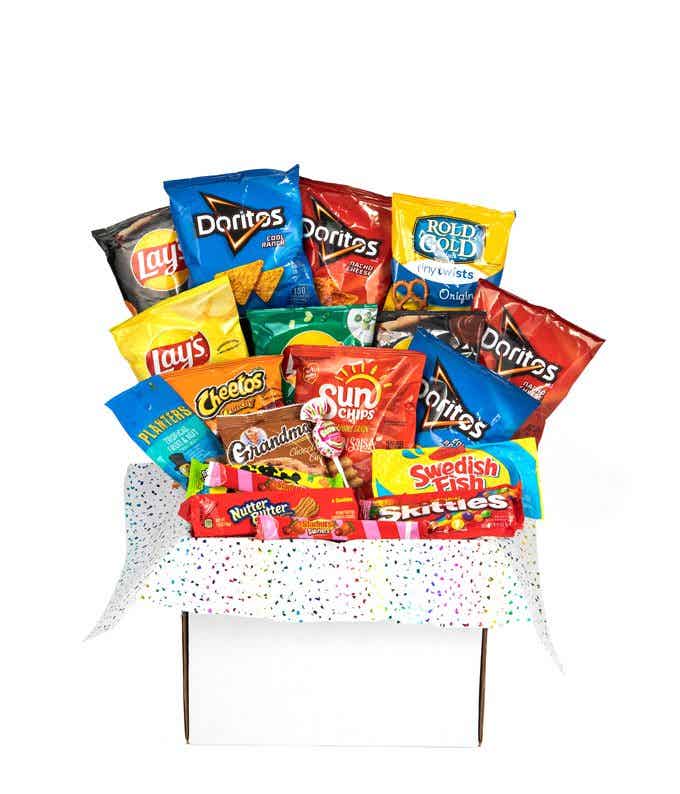 Planters and dish gardens are sure to be hit with anyone who has a green thumb. Browse our assortment of seasonal green and blooming plants and you are sure to find the perfect gift to send to the gardener if your life!
Below is a list of flowers associated with each birthday month. What better way to send birthday wishes than with a bouquet of flowers specifically meant for the person born that day!
Birthday Flowers by Month
January: Carnations and Snowdrops - Signifies the qualities of passion, enthusiasm and adventure.
February: Primrose And Violet - Signifies the qualities of conventionalism and food-lovers.
March: Jonquil And Violet - Signifies the qualities of being talkative, lively and intellectual.
April: Daisy and Sweet Pea - Signifies the qualities of being secretive and protective.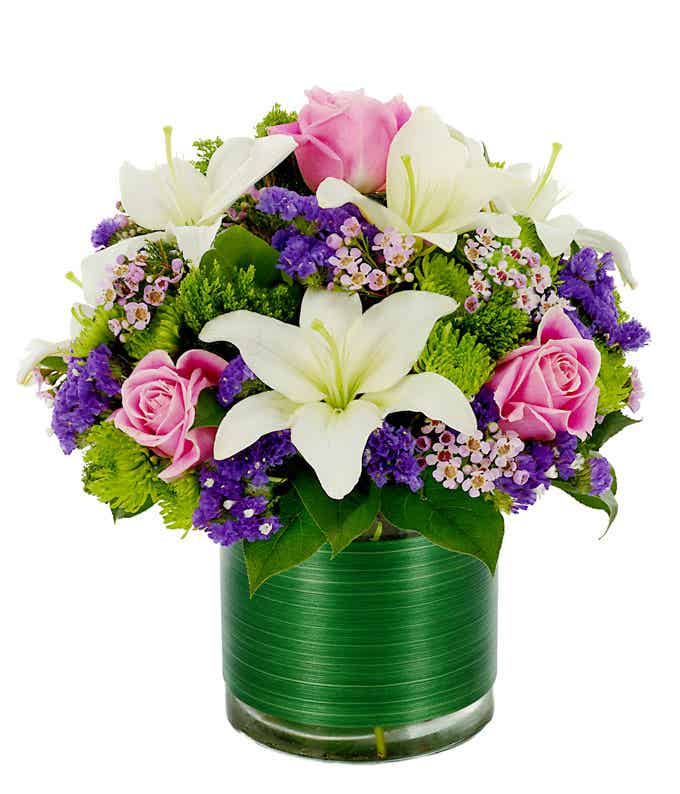 May: Lily of the Valley and Hawthorn - Signifies the qualities of a person who is faithful and extroverted.
June: Rose and Honeysuckle - Signifies the qualities like passionate, modesty and perfectionism.
July: Water Lily and Larkspur - Signifies the qualities of elegance and romanticism.
August: Poppy and Gladiolus - Signifies the qualities of optimism and playfulness.
September: Morning Glory and Aster - Signifies the qualities of grace and variety
October: Cosmos and Calendula - signify the qualities like ambitious and respectable
November: Chrysanthemum - Signifies the qualities like unconventional and independence.
December: Narcissus and Holly - Signifies the qualities of compassion
Search for birthday flowers at FromYouFlowers.com.