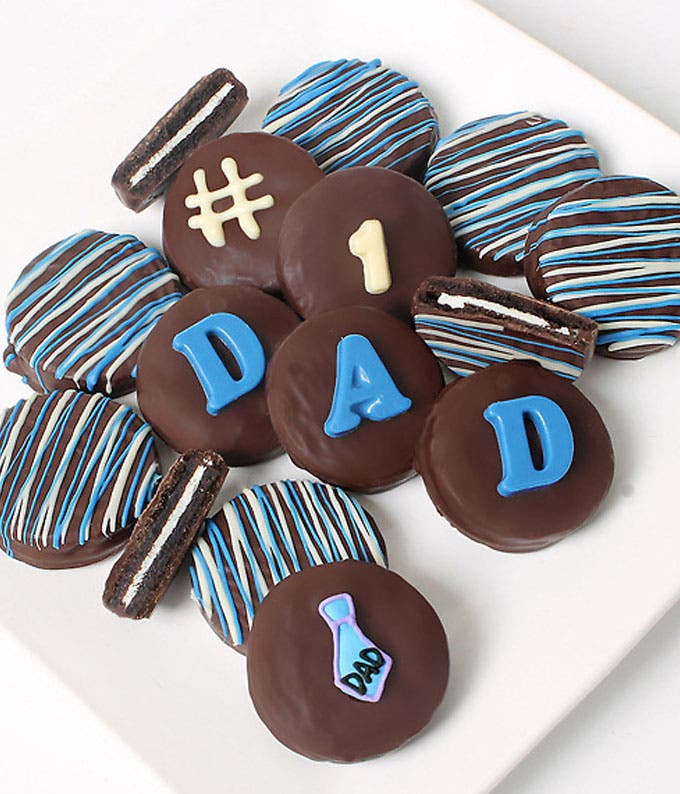 Item #E-850
Item Description
Father's Day Belgian Chocolate Covered OREO® Cookies. The cookies are designed with chocolate letters that says '#1 Dad', ask well as one cookie that has a tie design. The blue and white chocolate design makes it perfect for Father's Day. OREO® is a registered trademark of Mondelēz International Group.
Includes:
• One Dozen Oreo Cookies
• Dipped in Dark Chocolate
• Father's Day Decorations
• Drizzled Chocolate on Top
• Reusable Cooler Included
ALLERGEN ALERT: Product contains egg, milk, soy, wheat, peanuts, tree nuts and coconut. We recommend that those with food related allergies take the necessary precautions.
THIS ITEM IS CURRENTLY OUT OF STOCK.

Feel free to shop From You Flowers Best Sellers: