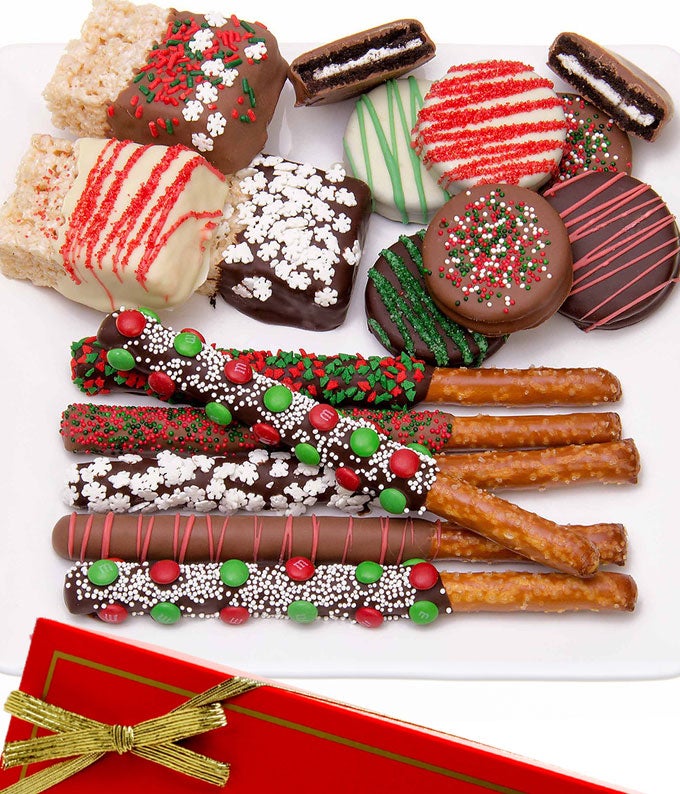 OUT OF STOCK
Item #E-550
Item Description
Send some holiday cheer with this nice assortment of holiday chocolate galore! The Christmas Treat Delight includes goodies dipped in Milk, Dark and White Belgian Chocolate. They are all hand-crafted and decorated with Holiday themed drizzles and candies and delivered in an elegant gift box.
Includes:
• 6 Belgian Chocolate Covered Holiday Themed Pretzels
• 3 Holiday Themed Belgian Chocolate Covered Rice Krispies®
• 6 Holiday Themed Belgian Chocolate Covered OREO® Cookies
• Delivered in a Reusable Cooler
ALLERGEN ALERT: Product contains egg, milk, soy, wheat, peanuts, tree nuts and coconut. We recommend that those with food related allergies take the necessary precautions.
THIS ITEM IS CURRENTLY OUT OF STOCK.

Feel free to shop From You Flowers Best Sellers: