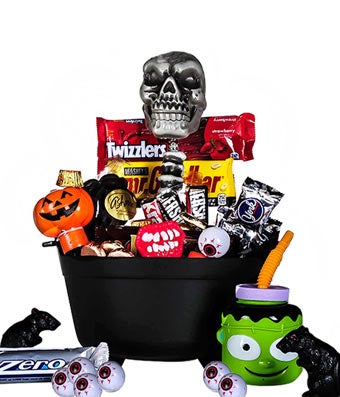 OUT OF STOCK
Item #G-180
Item Description
This Witches Brew Cauldron filled with powerfully potent sweets and treats will make this Halloween very festive!! No better way to celebrate and ensure you get the delicious treats and not tricks this Halloween is with this gift basket cauldron full of goodness.
Includes:
• Twizzlers
• Mr. Goodbar
• Hershey's
• Reese's
• Halloween Sippy Cup
• Black Cauldron Container
• Much More!
THIS ITEM IS CURRENTLY OUT OF STOCK.

Feel free to shop From You Flowers Best Sellers: