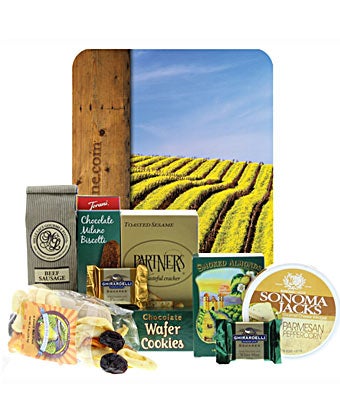 OUT OF STOCK
Item #A-101267
Item Description
The perfect gift to let them know they're in your thoughts. Includes complimentary Mustard Vineyard Greet Sheet.
Includes:
-Dried Fruit Mix
-Beef Salami
-Torani Biscott
-Chocolate Wafer Cookies
-Smoked Almonds
-Camembert Cheese Spread
-Ghirardelli Chocolate Squares
-Toasted Sesame Crackers
-Ghirardelli Hazelnut Bar
Basket Dimensions: Width: 11" Height: 2.5" Length: 12.5"
Due to the popularity of this product, we reserve the right to substitute items of equal or greater quality.
THIS ITEM IS CURRENTLY OUT OF STOCK.

Feel free to shop From You Flowers Best Sellers: