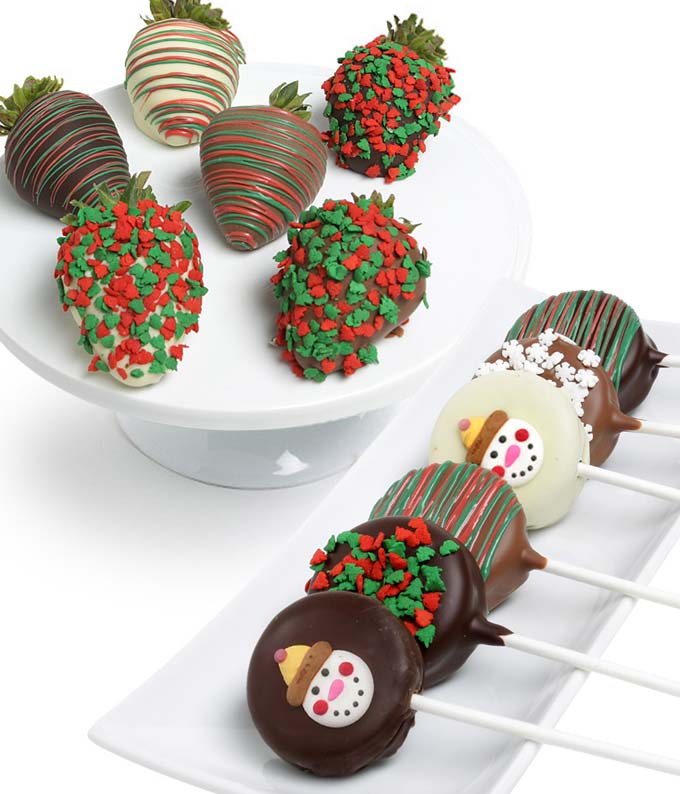 OUT OF STOCK
Item #E-506
Item Description
Two of our Best Selling Christmas Treats are combined in this wonderful Christmas gift. Luscious Strawberries are dipped in Milk, Belgian, and Dark Chocolate then combined with and then combined with wonderful chocolate covered Oreo Cookies to make a gift that is both impressive and delicious.
Includes:
• 6 Fresh Strawberries
• 6 Oreo Cookies
• Dipped in Milk, White & Dark Chocolate
• Christmas Sprinkles
• Reusable Cooler
ALLERGEN ALERT: Product contains egg, milk, soy, wheat, peanuts, tree nuts and coconut. We recommend that those with food related allergies take the necessary precautions.
THIS ITEM IS CURRENTLY OUT OF STOCK.

Feel free to shop From You Flowers Best Sellers: