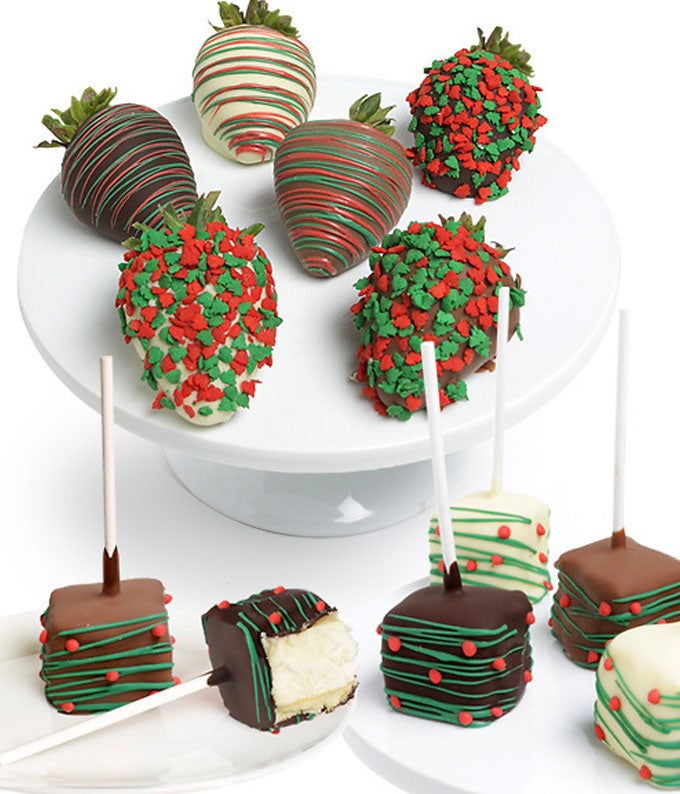 OUT OF STOCK
Item #E-505
Item Description
Cheesecake is a delicious and classic Christmas Gift. When you combine Cheesecake and Rich Belgian Chocolate, you now have a gift that is out of this world. These wonderful Belgian Chocolate Dipped Christmas Cheesecake Pops are compared with beautiful and juicy.
Includes:
• Six Large Strawberries
• Six Cheesecake Bits
• Holiday Sprinkles
• Reusable Cooler
ALLERGEN ALERT: Product contains egg, milk, soy, wheat, peanuts, tree nuts and coconut. We recommend that those with food related allergies take the necessary precautions.
THIS ITEM IS CURRENTLY OUT OF STOCK.

Feel free to shop From You Flowers Best Sellers: