White lilies make for great gifts and decor on a wide variety of occasions. They come in a few different varieties and are sought after around the world for their elegance and beauty. White lilies can symbolize a range of emotions and concepts, especially when it comes to different cultures, but they are most commonly viewed as an image of purity, beauty, innocence, and salvation. For this reason, they are a popular (and very appropriate) choice for momentous life occasions like births, weddings, and even funerals. Many people also view white lilies as symbolic of majesty and immortality.
Types of White Lilies
White lilies by themselves are not a specific type of flower. Instead, there are various types of lilies that come in white versions:
Madonna Lilies - The Madonna variety is pure white on the outside with tinted yellow on the inside, replete with open petals that curve back on themselves. They are very fragrant, and they do well for both prominent centerpieces and subtle accents wherever beauty is needed at an event. Images of Madonna lilies are commonly found in churches.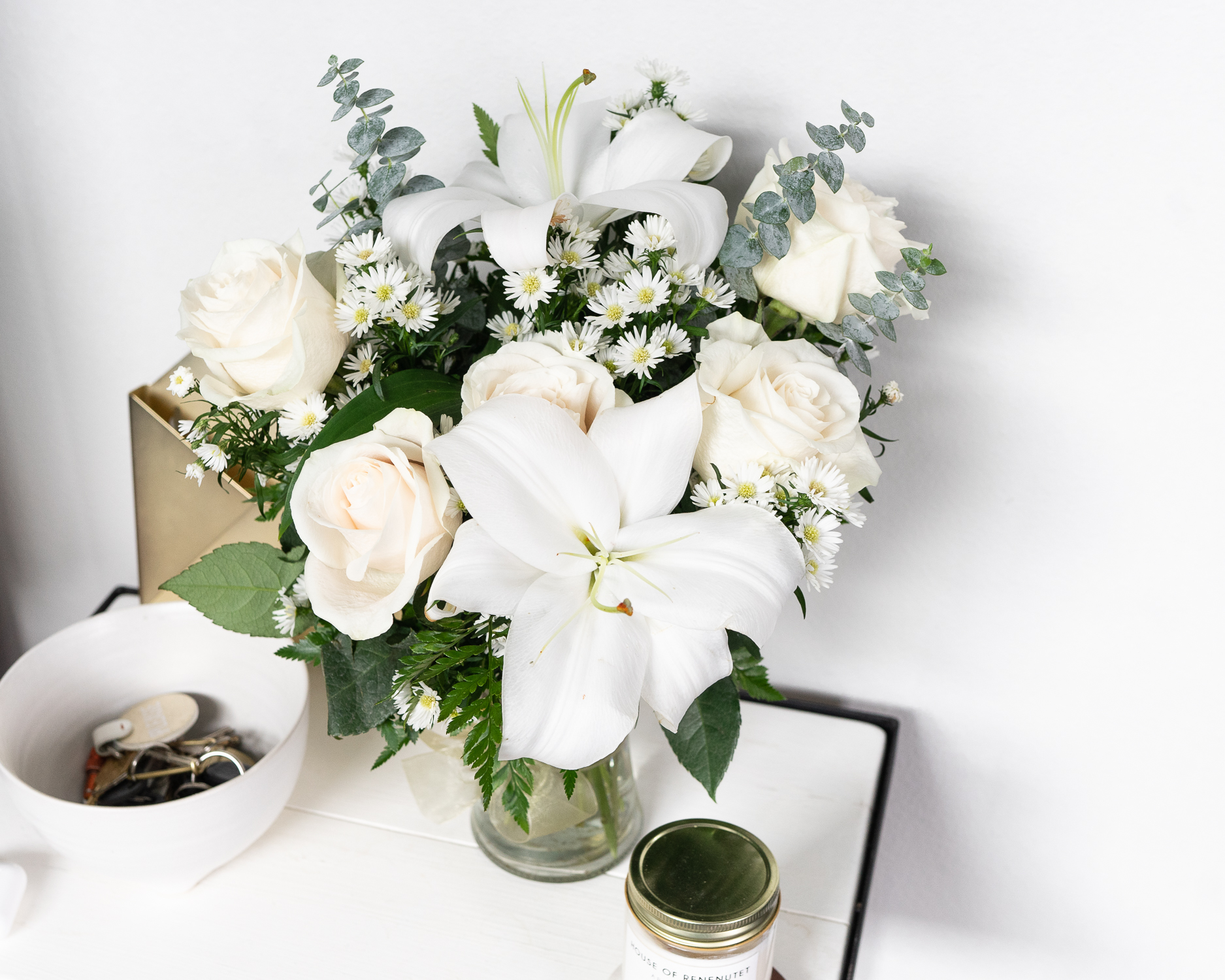 Calla Lilies - Native to countries around Southern Africa, Calla Lilies have a regal appearance with an elegant trumpet shape. They are popular at weddings, though they can be used to express sympathy and love for the deceased at funerals.
Casablanca Lilies - Elegant and graceful with prominent red-tipped stamens, Casablanca lilies practically demand to be admired. They represent joy and life, and as such they make for great gifts on birthdays as well as wedding decor. At funerals, Casablanca lilies can be displayed in celebration of a life well lived.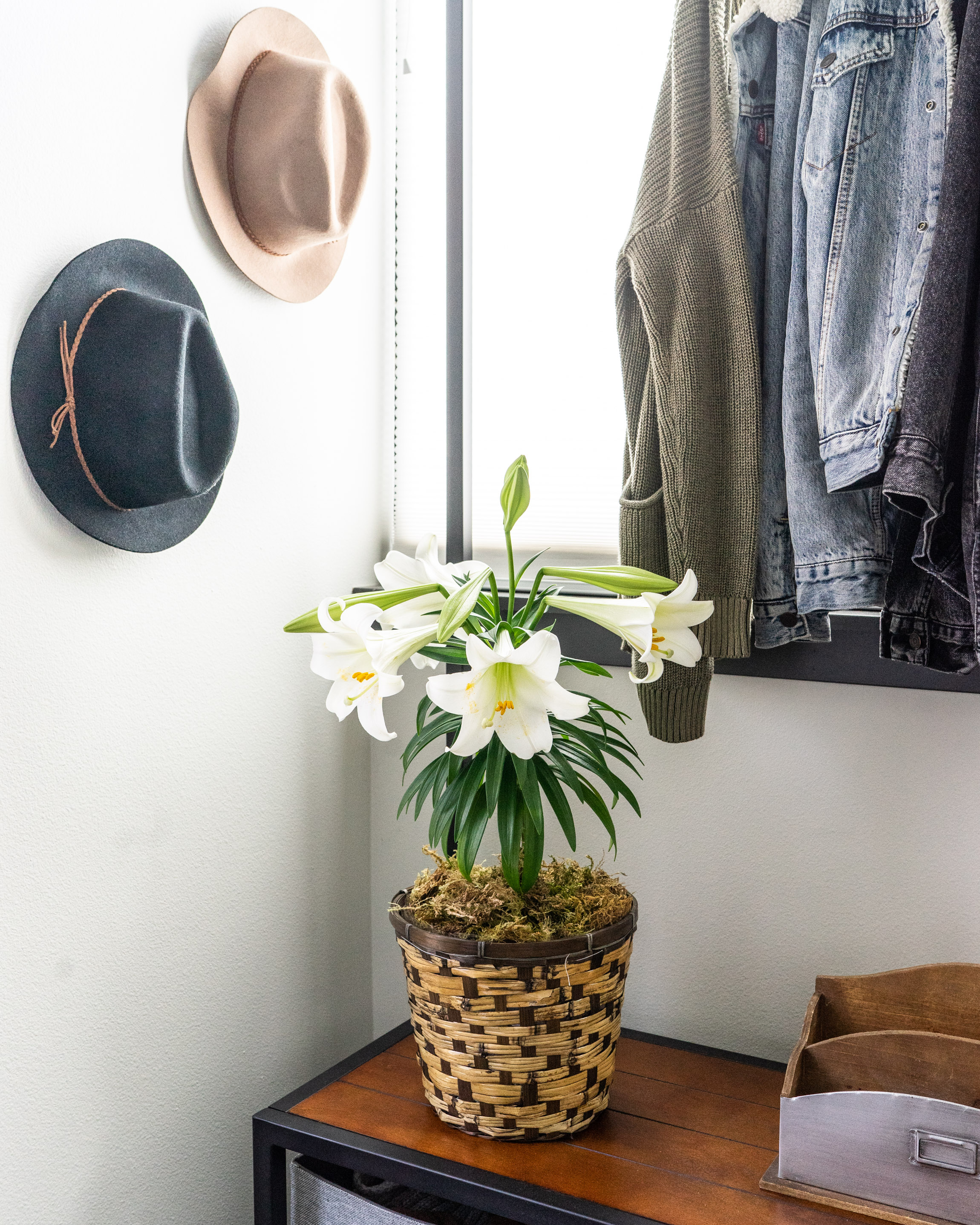 Easter Lilies - These long, multi-petaled flowers are what many people think of when they hear "lilies." They have beautiful, long oval leaves and yellow-topped stamens, symbolizing grace, innocence and purity.
Peace Lilies - Native to Asia, Peace lilies are stunningly beautiful largely because of their simplicity. Instead of the big, multi-petals associated with other varieties, the Peace lily has but one rising up on one side. True to its name, it is a symbol of peace and calm, though it is also viewed as one of sympathy and renewal of the soul. This flower is a great feature at both weddings and funerals, and it also makes for a wonderful gift between friends.
Whether it's a full bouquet or simple arrangement, white lilies are welcome gifts at just about any occasions. Because they are white, they do well against nearly all color schemes and add a touch of class and elegance wherever they are set. While they can be combined with a variety of other florals, it's best to keep white lilies prominently displayed against greens or smaller flowers in order to truly take advantage of their shape and beauty.