Every year on the third Sunday in June, people around the country celebrate Father's Day. Have you ever wondered why this holiday is celebrated? Here's some information on the history of Father's Day so you are aware of the reasons for taking time out to honor Dad.
The History Of Father's Day
Father's Day is a relatively "new" holiday compared to others we celebrate. The first Father's Day was celebrated as a nation on June 19, 1910. It began in the state of Washington. It was not an official holiday, however, until after deemed so in 1972.
A woman named Sonora Smart Dodd of Spokane, Washington was the originator of Father's Day. She was raised along with her five siblings by a widower. Since she did not have a mother, she wished for a holiday similar to Mother's Day where she could commemorate her Father and the hard work he endured raising a family alone.
Throughout the year of 1909, Sonora tried rallying up help from local shopkeepers, the YMCA, churches, and people in government to support the prospect of holding a day to celebrate fathers. She made an impact and received positive feedback which led to the very first celebration for Father's in the state the following year.
The idea of the holiday caught on and in June of 1916, President Wilson used telegraph signals in Washington, DC to order the unfurling of a flag in the city of Spokane. Eight years later in 1924, President Calvin Coolidge encouraged state governments to observe Father's Day as a way of honoring fathers around the country. In 2021, Father's Day is set for celebrating on June 20th.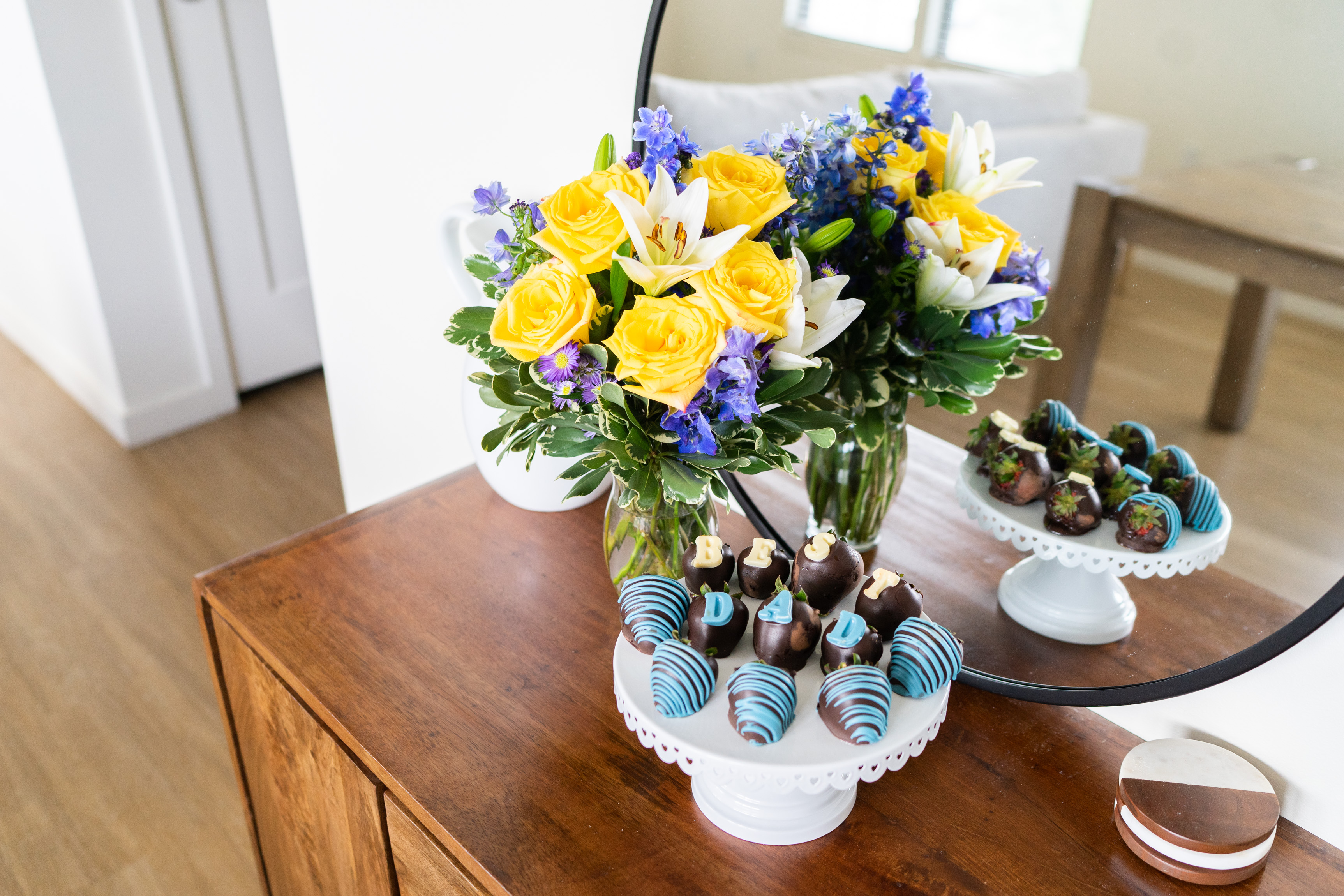 What Will You Get Your Dad?
Delight and surprise your father with a unique and unexpected gift this upcoming Father's Day. Do you need a few ideas? Here are some favorites to get you started.
Sausage, Cheese, and Cracker Sampler
Every dad loves to indulge in snacks every now and again. A gift basket with some of his favorites is sure to be a hit. As an added bonus, the basket is handy and reusable. Similar gifts include a Coffee Break Snack Basket for dads that love their java or a Sweet and Salty Delights basket with a mix of treats to enjoy.
Custom Florist Designed Arrangement
Flowers are not just for women's holidays! Give your dad's space a burst of color and beauty with a custom floral arrangement, designed specifically with your father in mind. Add a balloon, some chocolate, or a teddy bear for an added treat!
For a plant that lasts, consider opting for a succulent to adorn a desk or shelf. These modern plants are sure to be a hit!