If you are looking for the best birthday gift for grandma, then you know that this requires a bit of creativity. For someone who has seen and experienced just about anything, grandma might not need anything specific. For this reason, it is the thought that counts. When it comes to finding the right birthday gift for grandma, there are a few choices to note.
The Serenity and Bliss Flower Arrangement
One of the gifts that is sure to leave grandma in awe is the serenity and bliss flower arrangement. This is a classic flower bouquet that will express your love without having to say anything at all. This flower bouquet is made up of a gorgeous arrangement of pink roses, white Asiatic lilies, and white cushion spray mums. It is delivered in a gorgeous glass vase that will leave an impression on grandma. The pastel accents that surround the roses and lilies are a beautiful touch and demonstration of love.
The Sweet Azalea Delight Plant Arrangement
Pink azaleas are a favorite and the ceramic planter this pink azalea arrangement comes in is perfect for grandma! Grown to amaze, azaleas are prized for their delicacy and their green leaves. Both the pink flowers and the green leaves stand out from this flower arrangement, which comes in a durable, classic ceramic painter. This is a great gift for grandma because of its simplicity. The delightful presentation of this plant arrangement is a perfect expression of love.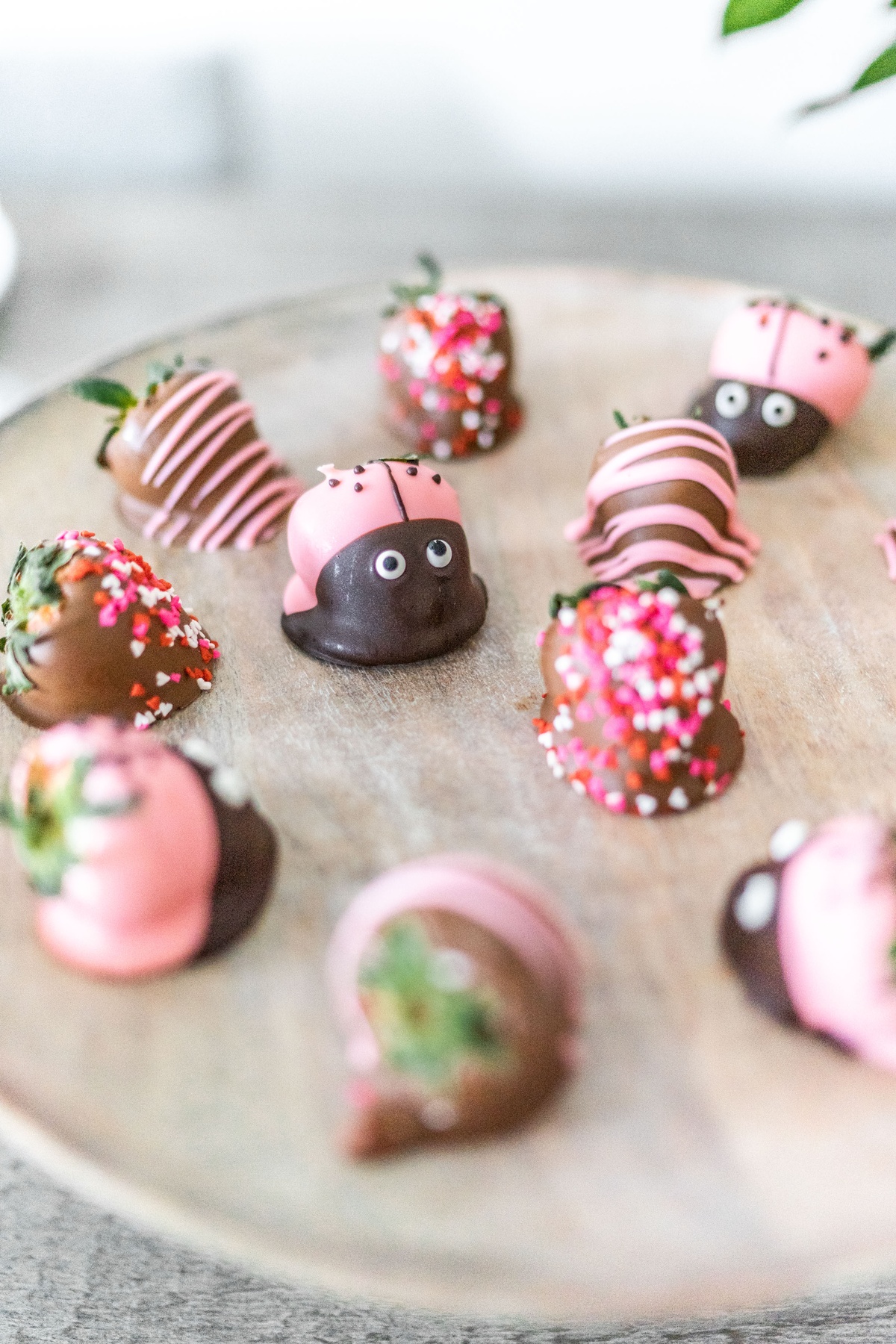 The Ladybug Chocolate Covered Strawberries Gift Arrangement
If you want to put a smile on grandma's face, then look no further than this arrangement of chocolate-covered strawberries that have been designed to look like ladybugs! Grandma deserves to have a few special treats on her birthday and these strawberries will do the trick! They have been decorated by hand by some of the top artisans in the world. There are 12 strawberries in this gift basket that are covered in milk, white, and dark chocolate. Finally, they are finished with heart-shaped sprinkles as an expression of love! Let grandma bite into one of these plump, luscious strawberries covered in chocolate! As a sign of her thanks, she might just even share one!
Find the Right Gift for Grandma's Birthday
These are a few of the top options for grandma's birthday gift this year. Whether she likes plants, flowers, or a special gift basket, it is the thought that counts. All of these gift options will let grandma know that she has been remembered on her special day.