Fall is a great time to send floral arrangements as a birthday gift, to celebrate fall, to sick family and friends, for holidays, and as a housewarming gift. Popular fall flowers, we use in arrangements are chrysanthemums, sunflowers, daises, zinnias, marigolds, lilies and poms. Fall flower arrangements have orange, gold, yellow and red to reflect the fall trees. Fall arrangements often contain other popular flowers like roses and carnations in them. Below are some popular fall flowers used.
Chrysanthemums
There are over 20 varieties of chrysanthemums that provide color to gardens and fall arrangements. They are hardy flowers that endure frost and can be left outside. Their colors are yellow, red, orange, white, bronze, and purple. They do well as potted house plants in the warm or cold weather. When they are cut they last up to three weeks in arrangements. These plants appear to have many petals and dark green leaves. They make a good houseplant for apartments and small spaces. For gardens the best time to plant them is in the spring.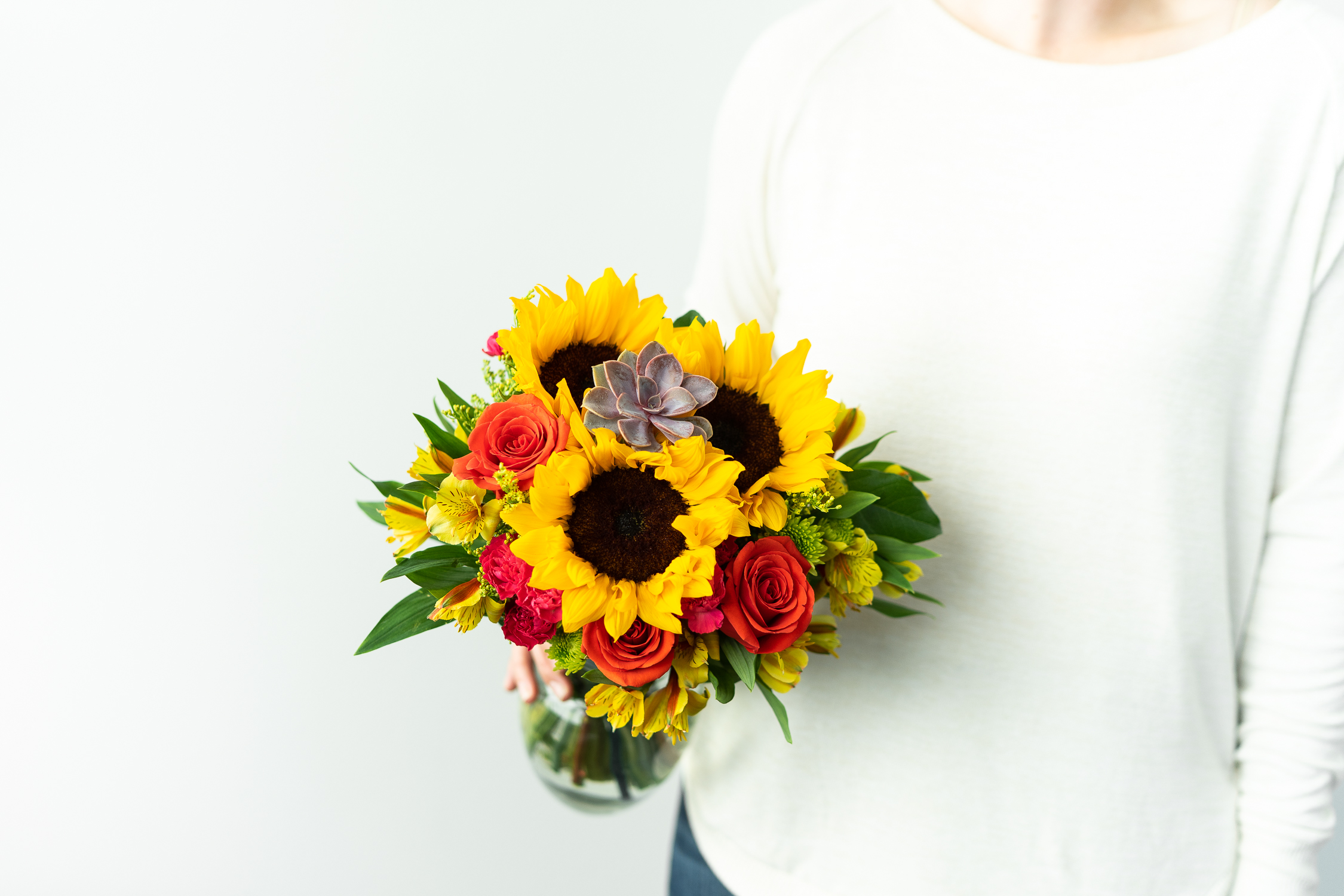 Sunflowers
These are annual plants that have a large flower shaped like a daisy. They come in a a variety of fall colors yellow, orange, red, maroon, and brown. The dark brown center offset the colored petals. The have smaller varieties for pots and flower arrangements. They are resistant to pests, tolerate heat well, and attract bees and birds. Each sunflower can contain 1,000 to 2,000 seeds. They bloom through part of the fall and their peak season is late summer. They make a good potted plant and flowers for gardens in warmer weather. They make a showy presence in fall arrangements.
Fall Lilies, and Daisies
Lilies and daises come in variety of fall colors that make excellent filler flowers for arrangements. White orange, red, yellow, and purple colors add to arrangements and make great potted plants for your home. There are many varieties of fall daisies that add color and vibrancy to fall arrangements and make great potted plant for inside. Tiger lilies, fire lilies and Asiatic lilies grow into late fall and provide rich fall colors to arrangements. The colors are orange, yellow, white and different shades of red.
Asiatic lilies can be kept indoor as potted house plants and the container should have good drainage. Three to five bulbs are what usually works best and a tray to catch the water. They need full sun and indoor temperatures between 50 to 80 degrees and moist fertile soil. They make a nice gift for fall and winter for friends and family.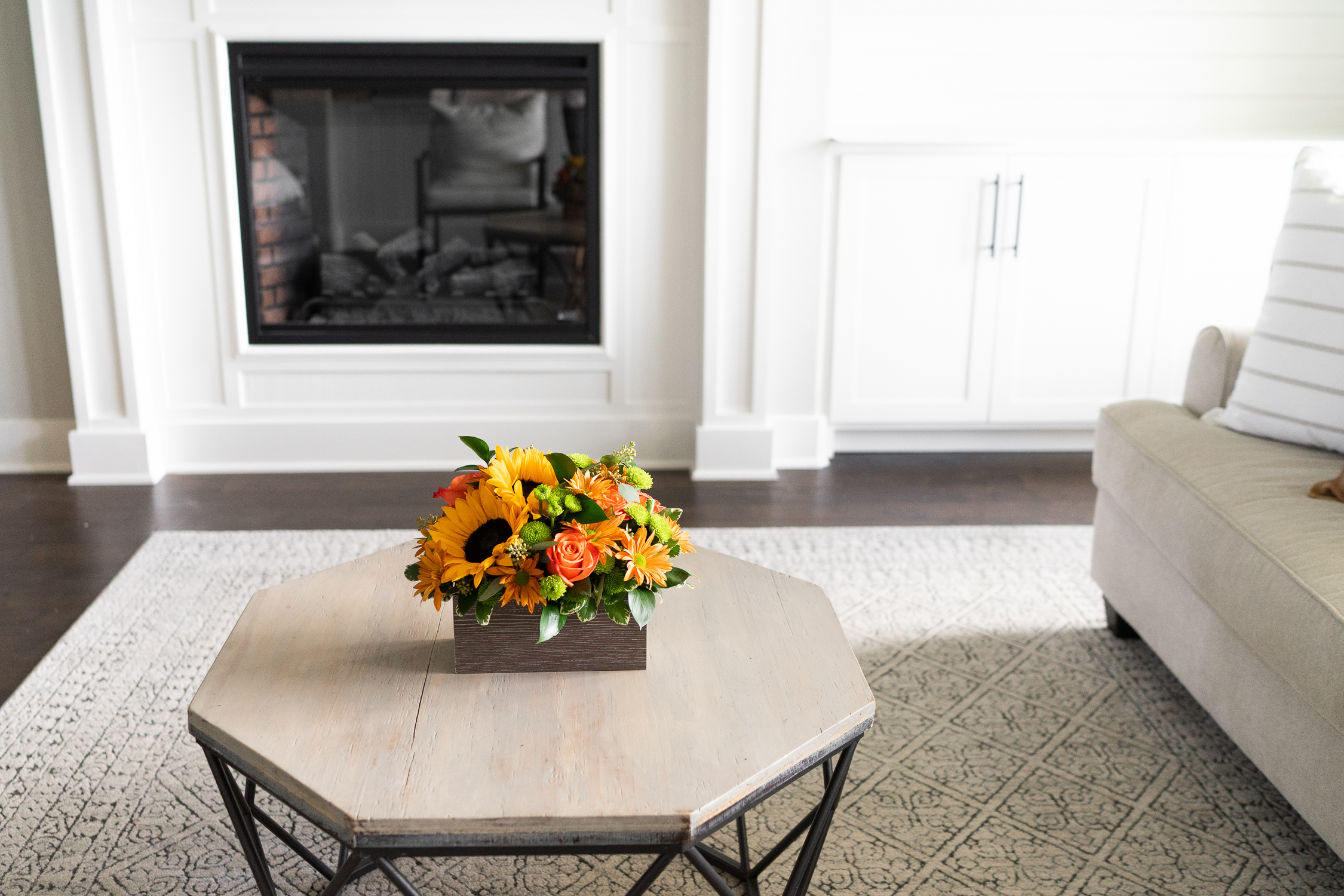 Enjoy Fall Flower Arrangements or Potted Plants For Your Apartment or Home
With the variety of stunning fall flowers and plants available why not order them for your home, condo, or apartment to brighten up your fall and holidays.