Sending flowers is one of the easiest ways to ensure you make a good gift choice. They can be sent for any occasion – birthdays, anniversaries, and even when there are congratulatory wishes or condolences that need to be said. The flowers that you choose in a bouquet or vase matter because they say a lot about the event and who they're for.
White roses have a significant meaning. First of all, roses have special significance on their own because of their beauty. Any time you send roses, it shows that you really care about the recipient. As for choosing white, it symbolizes purity and innocence.
When are white roses good flowers to send? There are a number of reasons why you might want to send white roses to someone.
Often, you'll send white roses when someone is getting married. White roses are commonly found in the bridal bouquet, even if they're combined with other colors and flowers, too. If you know of a couple getting married and you can't be there to celebrate their big day with them, send them an arrangement of white roses to wish them the very best on their wedding day.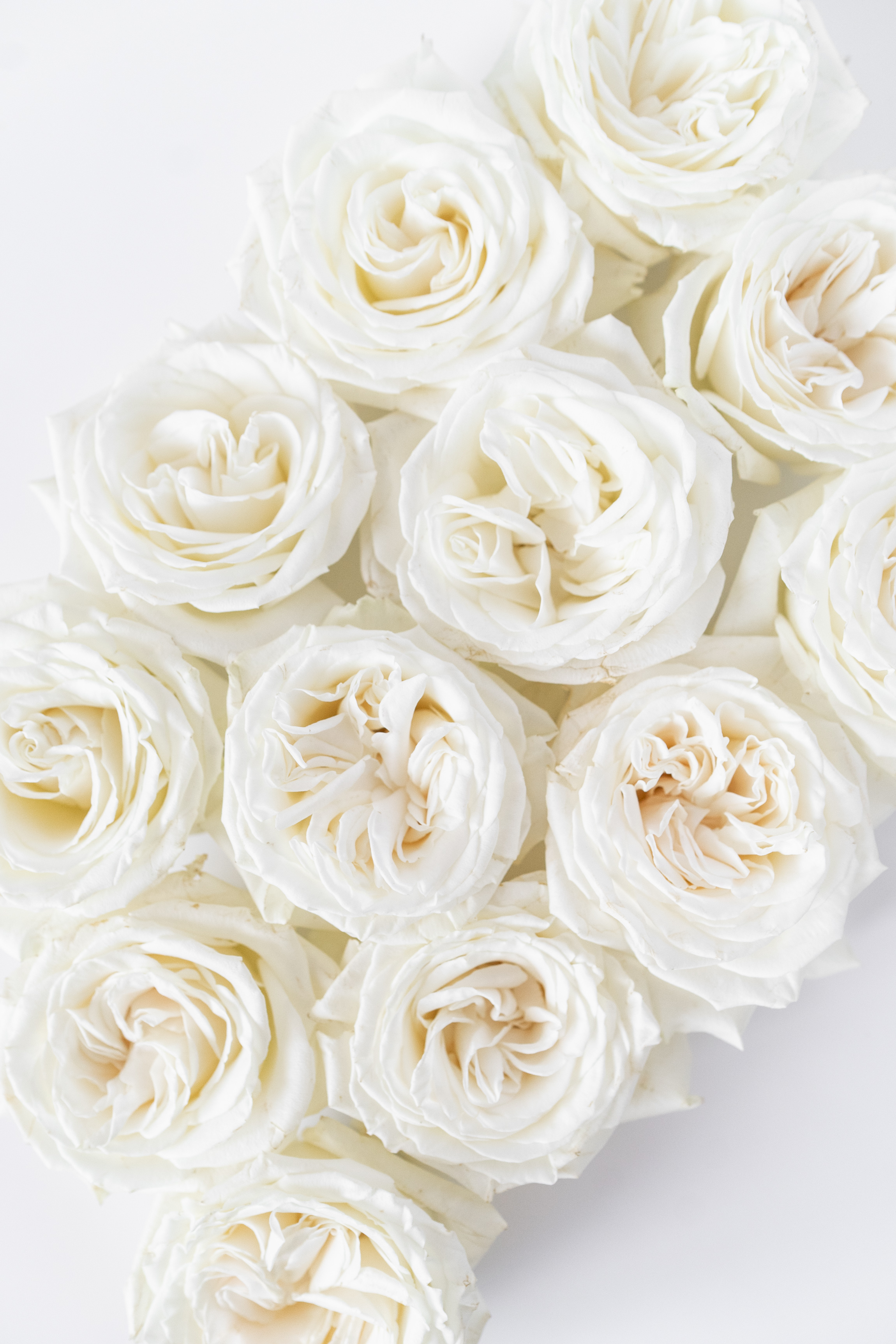 White is a color of purity, which often represents new beginnings. You can send white roses to someone who is starting a new journey within their life. This can range from graduating from college to starting a new job and even getting a divorce. It's a way for you to recognize their accomplishments and wish them the best of luck in the future.
With so many colors of roses to choose from, it's always important to pay attention to meaning. You don't want to send bold, bright colors to someone who is in mourning. White can show the deepest respect for someone, so it's perfectly acceptable for you to send white roses to someone if they have just said farewell to a loved one.
When you want to send white roses for a particular occasion, it often comes down to looking at all that's included in the bouquet. A dozen or two dozen white roses as a bouquet can be not only beautiful but also memorable. If you wish to pay your sympathies, the white roses can be combined with lilies and miniature carnations.
Ultimately, a bouquet of white roses can let people know that you are thinking of them. They're the purest of all of the colors of roses that are out there – and it ensures that you're not sending mixed messages.
When you write out the card to go with the flowers, it's a chance to say everything on your mind. Speak from the heart and tell them how you want the very best for their marriage, how you're so excited to see them take the next step in their future, or how very sorry you are to hear that they lost someone close to them. When you say it with white roses, you simply cannot go wrong.