What is the meaning of sunflowers?
Aside from being bright, beautiful flowers that remind us of summer's best, sunflowers can do much more. They tend to symbolize longevity and loyalty. They are used to show just how much you adore someone. Sunflowers get these symbolizations from their name themselves, but also from the bright colors that are sure to make them seem happy and vibrant. Sunflowers are well-recognized for the energy they represent.
Seeing sunflowers can help to signify optimism, too. That could mean that good things are coming to those who surround themselves with these flowers. They represent love and a sense of loyalty for just about any reason. These "happy" flowers make an excellent option if you are buying them for yourself or your home, but they also work very well as a gift.
Who Are Sunflowers Good Gifts For?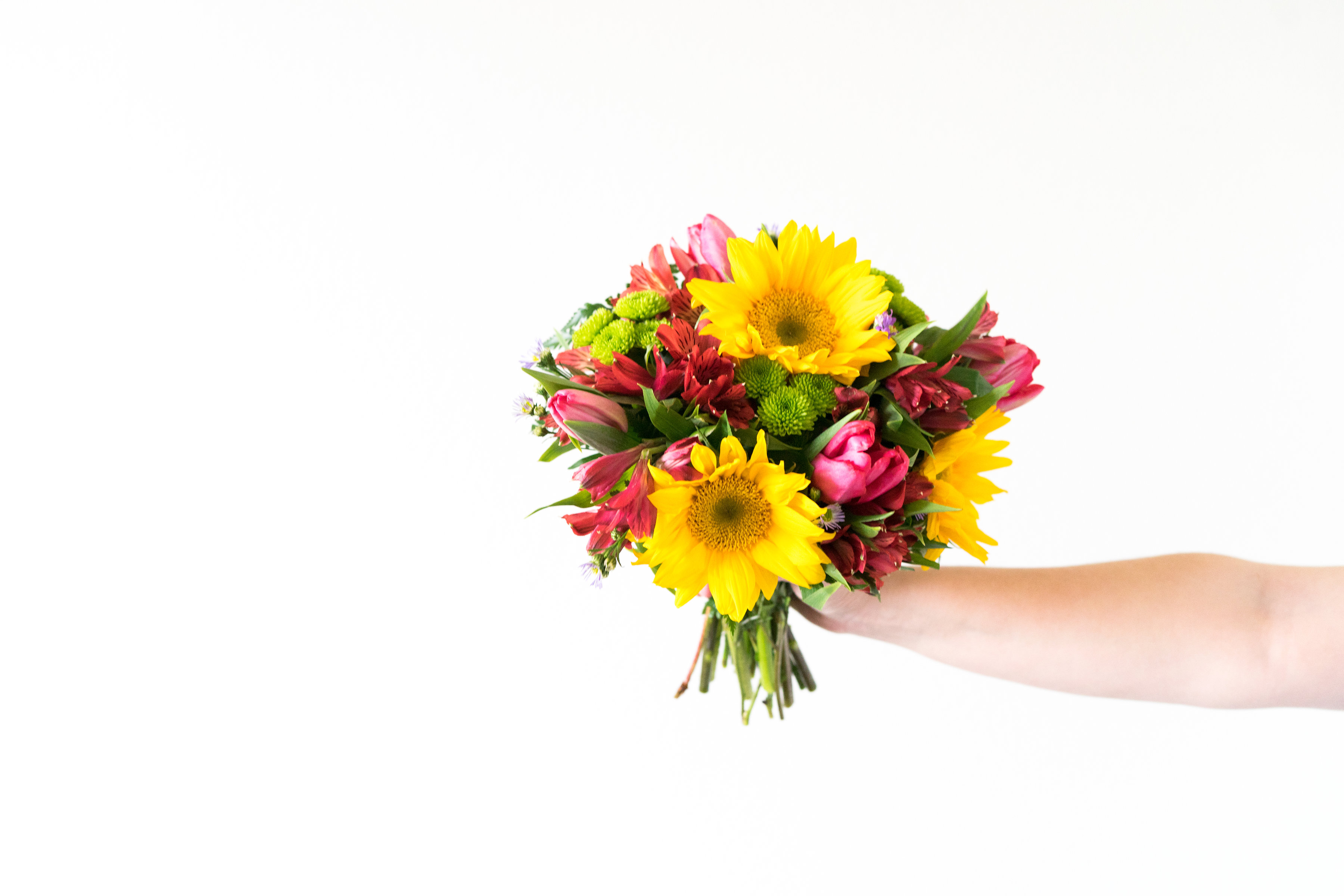 Sunflowers make good gifts to many people. Give them as a gift whenever you want to brighten someone's day or to encourage them to get well. The endless energy of the sunflowers – with its long stem that seems to reach for the sun – is an empowering, encouraging flower. Their petals, which reach for the sun, are also a powerful symbol of motivation.
These flowers are well-loved for their color and sunny disposition. They also help to symbolize a variety of religious meanings, such as being fixated on the sun and nature itself. For those who need some inspiration or those who would benefit from the bright colors that bring a smile, sunflowers are an excellent option.
You can gift sunflowers to friends and family members. They are also perfectly suited for those who are welcoming a new baby into the family, received a promotion, or who are in need of positive energy for any other reason.