Like adults, kids too love flowers. Flowers are an excellent way of making someone feel special and appreciated, and kids are no exception. If you are looking for a way to communicate your message to a kid but can't find the perfect words, relax and send them flowers. Personalized flowers are a perfect visual way to say "Happy Birthday," "Congratulations," "I miss you," "Get Well Soon," and much more.
While flowers will indeed boost the little one's spirits, there are a few important things to keep in mind when picking the perfect bouquet for kids. It's important to put a fun, arty twist on bouquets for children. First, consider their gender to make it easier to choose the right colors and add-ons such as teddy-bears, balloons, and cars. Flowers should also mirror the actual occasion since different flowers have different meanings.
Choosing Kid Flowers for Different Occasions
Missing You Flowers
It's normal to miss your child whether they've been away for weeks or just one day. Let them know you are thinking of them by sending them a "Missing You" flower delivery. You could make it extra special by adding a cookie-basket or candies.
Get Well Soon Flowers
When a child is under the weather, showing them you care can be the beginning of great improvement towards their recovery. Send them a bright, sweet-scented "Get Well Soon" flowers with personalized add-ons such as a teddy-bear or a basket filled with cookies. Pick bright and cheerful flowers such as sunflowers, lemon and lime roses, tulips, and daisies. You could also never go wrong by picking flowers that are similar to the child's favorite color.
Happy Birthday Flowers
Nothing works wonders on a child's birthday than receiving an adorable flower arrangement with a colorful "Happy Birthday" balloon. Being a fun-filled occasion, treat your kid to gorgeous, gerbera daisies, lilies, and rose blooms. Also, keep an eye out for effervescent pinks, striking orange, and cheerful blooms. To make the day extra special, you could choose a flower arrangement related to their month of birth.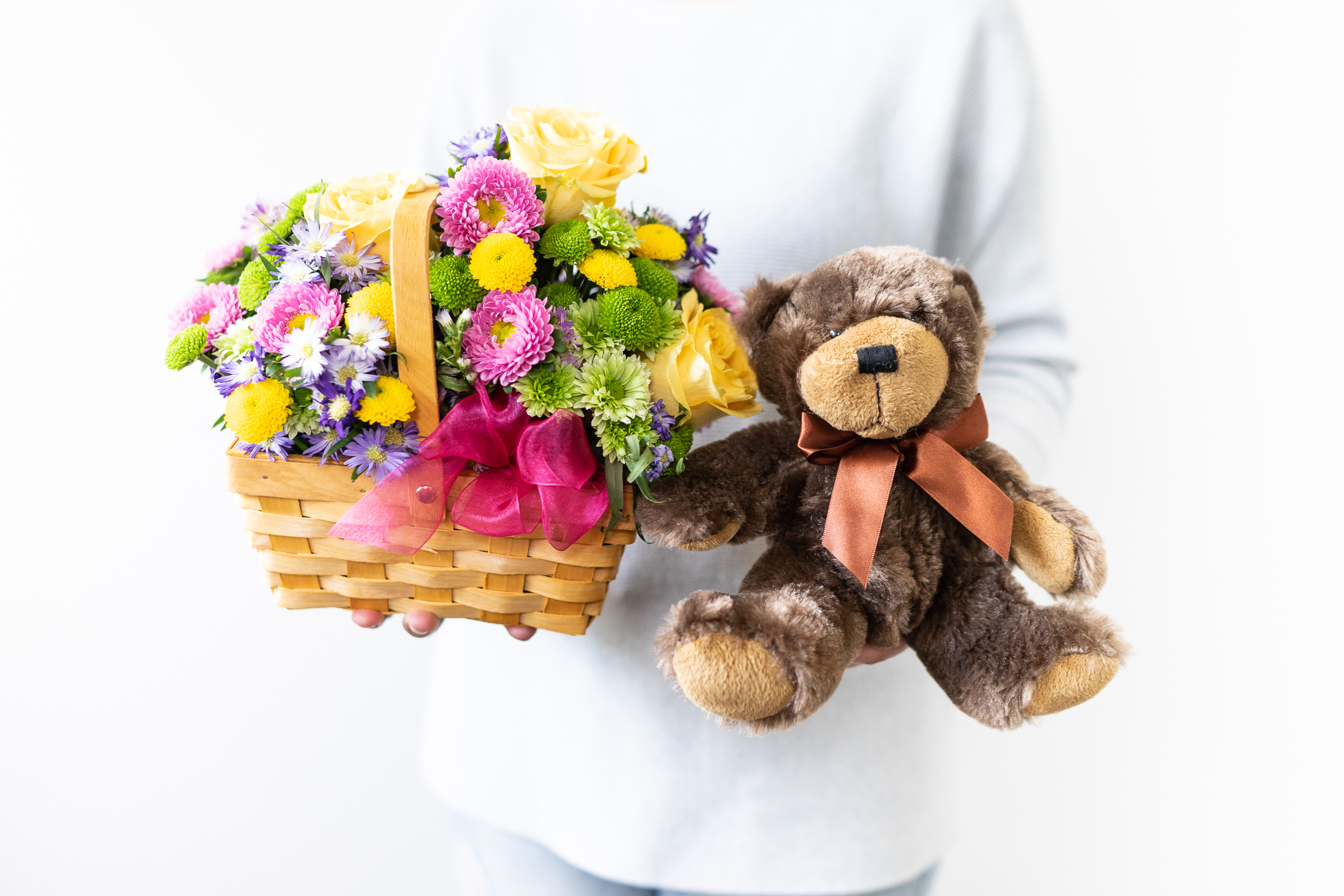 Job Well Done Flowers
Flowers are perfect for a pat in the back. For girls, pink roses are a great choice since the color makes them feel on top of the world. Surprise them when they least expect it with "Well Done" flowers to show that you are indeed proud of them.
Congratulation Flowers
Show your child that you recognize their achievement and accomplishments by sending them a bright and cheerful congratulatory bouquet. Fragrant blooms such as lilies, daisies, carnations, and roses will go a long way into making the day grander. Let the young one know you are proud of them by surprising them with a big bunch of their favorite flowers and a "congratulations" balloon.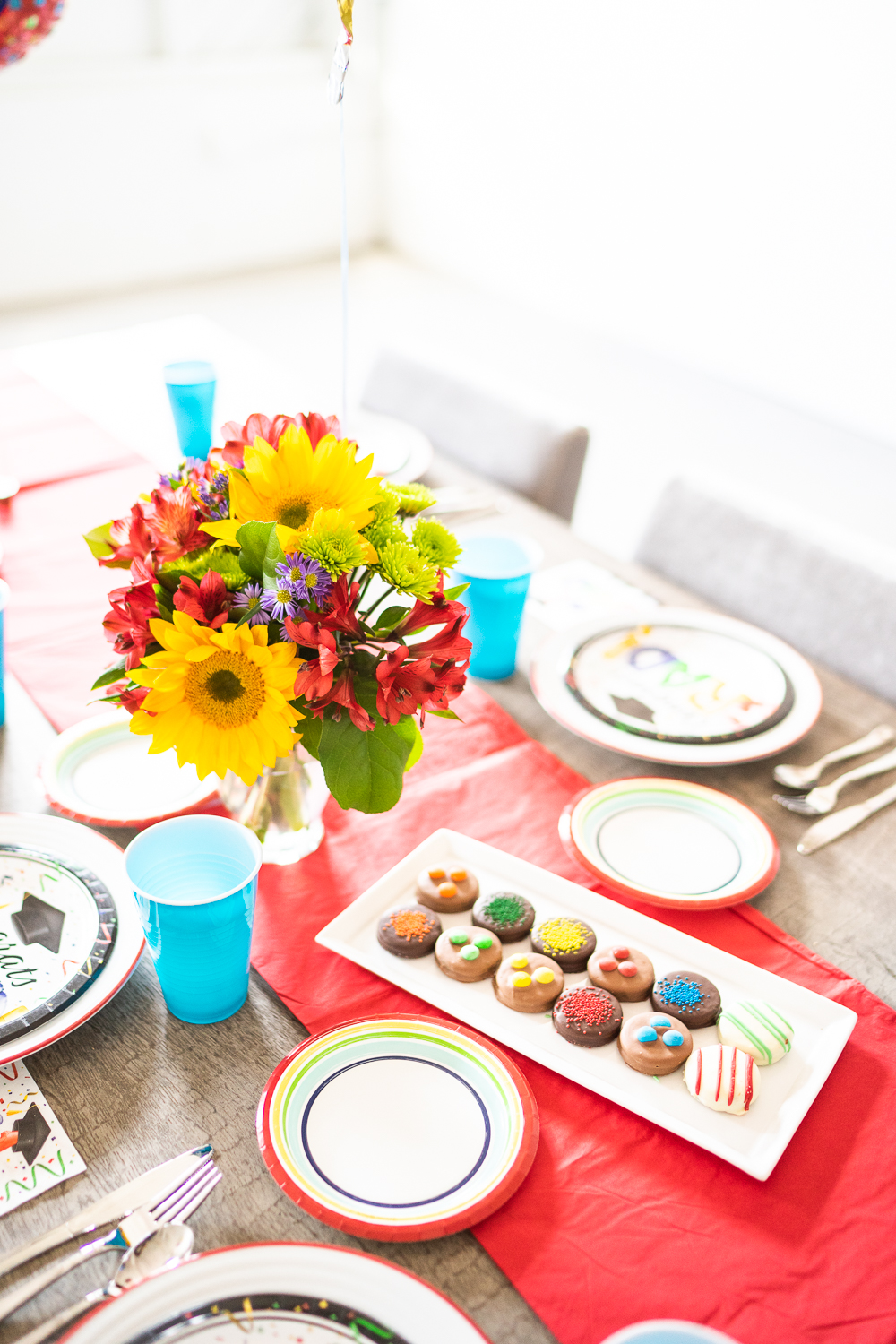 Just Because Flowers
Why wait for an occasion to make your child feel extra special? Take the initiative and do something outside the box by sending them beautiful blossoms… just because. You don't need a reason to show your kid that you care. Your sheer thoughtfulness will remain entrenched in their young brains for years to come.
Flowers can convey a thousand words. Speak silently to your child, niece, god-child, or nephew through vibrant blooms. Take your time to go through the wide range of flowers at fromyouflowers.com and pick the best for that prince or princess.