Flowers bring us joy, beautify everything around them, and are easily one of the finest things in the natural world. We use flowers to express love, gratitude, congratulations, and so much more. They are always positive, rarely negative- if ever- and can be arranged and displayed in a practically infinite number of ways. When we give flowers we are expressing love, appreciation, and suggest that the recipient possesses inner or outer beauty similar to that of a flower.
There is perhaps no color more central to all that flowers are and represent than Pink. That being the case, we chose our five favorite pink flower arrangements listed below.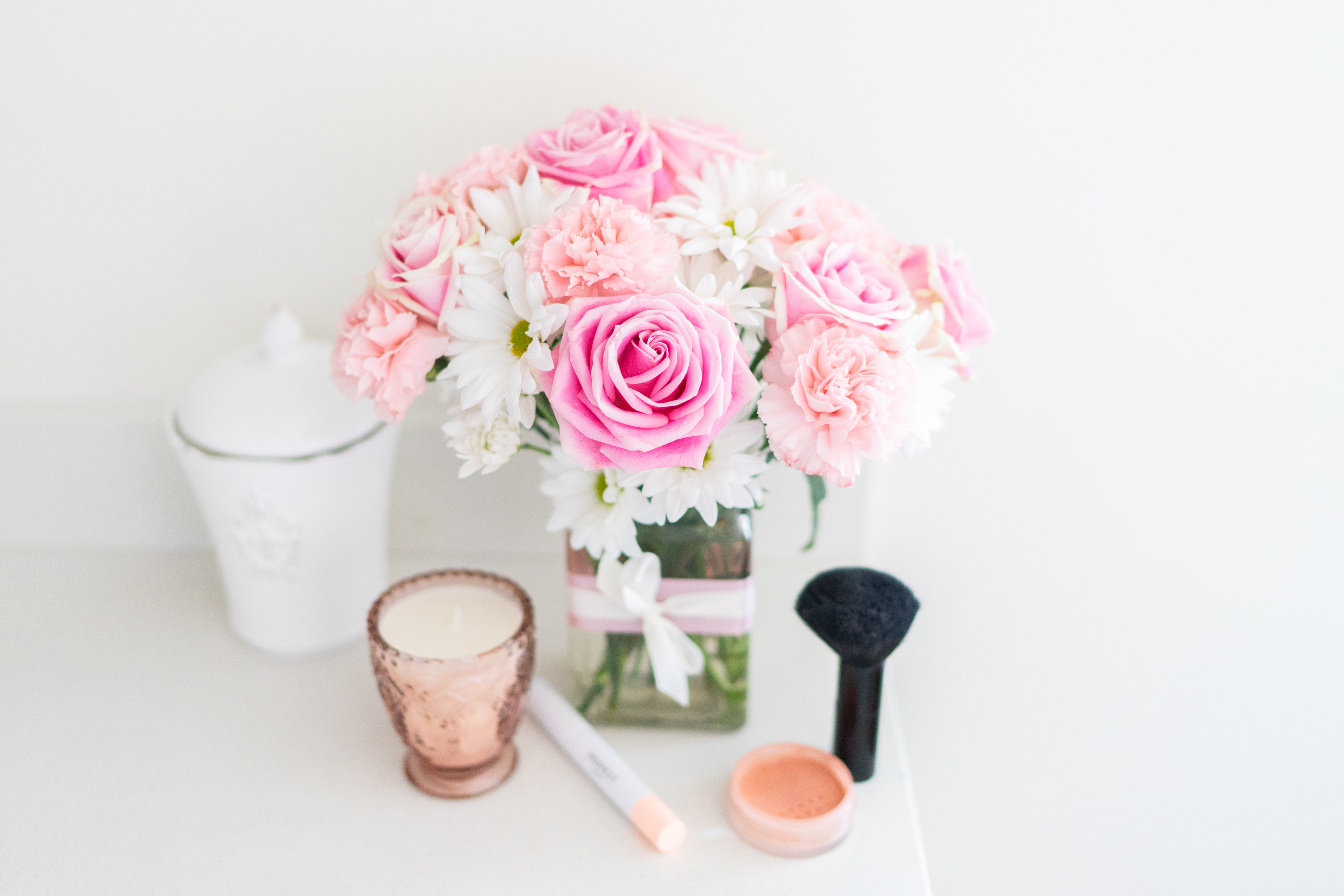 Our Top 5 Favorite Pink Flower Arrangements
These are our top picks for pink flower bouquets. They are totally subjective, of course. But we thought this might help you to choose a pink bouquet when the time comes.
With its dark red, translucent vase, and mix of large and bold blooms with small roses and a fresh splay of supporting flowers, this arrangement is perfect for weddings. It suggests maturity, accomplishment, and wholesomeness with its diverse colors, bold shapes, and strong lines. It is also perfect for baby showers, housewarming celebrations, and other important family-oriented life events.
With the same dark red, translucent vase as Delightfully Pink, Bright and Beautiful offers a solid shock of bright and dark pinks, some approaching red. This stunning bouquet is ideal as a gift for a young woman who has just graduated from high school or college. Its insistent use of pink is mitigated by the light inclusion of green supporting leaves which suggests stability and strength. This arrangement is an excellent way to express both hope and congratulations.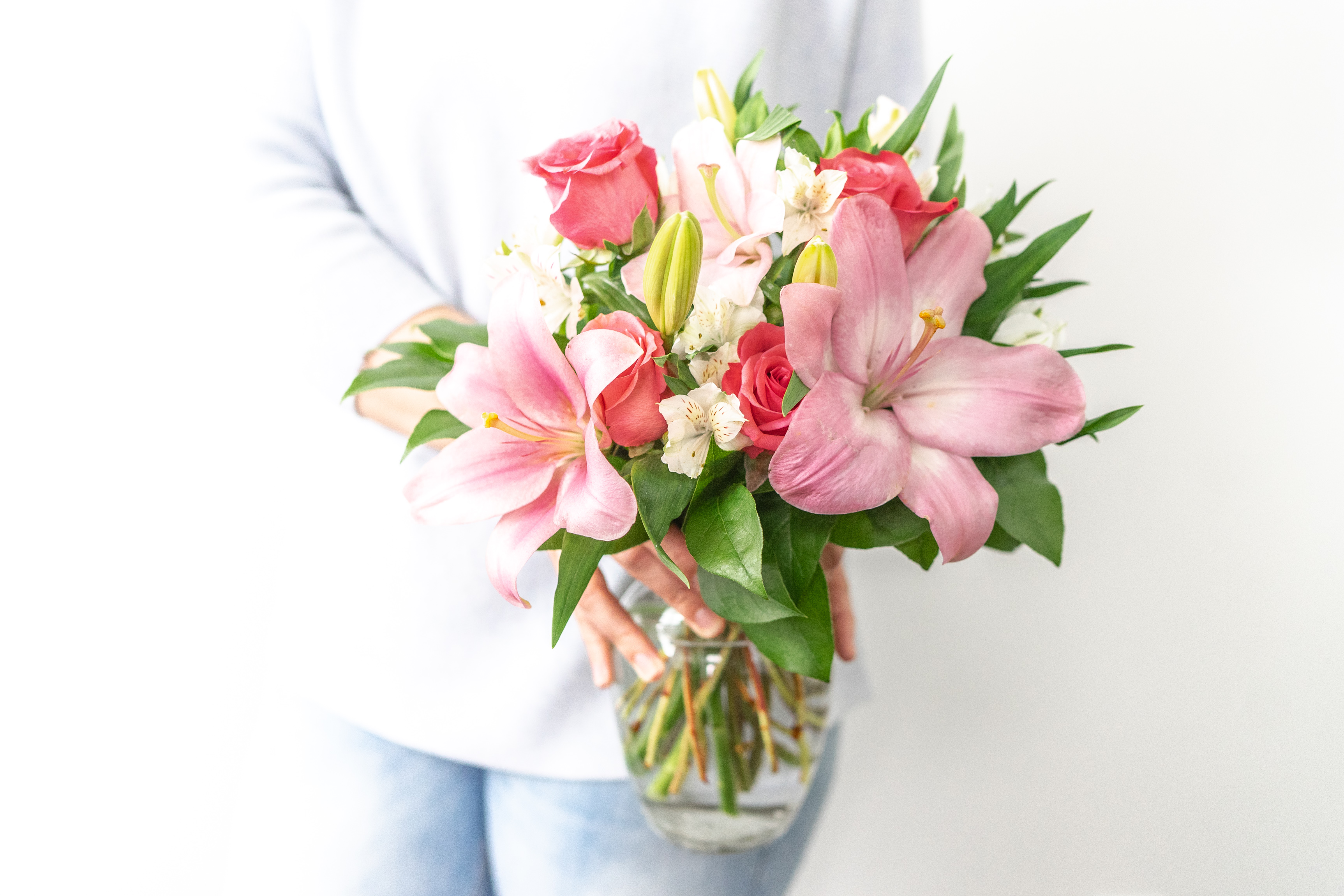 With its unusually diverse color presentation among our pink bouquets, the Gerbera Daisy Celebration features a gentle and wholesome combination of flowers which most often are used to express appreciation and admiration for an elder. It could be used as part of a wedding anniversary beyond 30 years, or as part of a retirement celebration.
This charming arrangement makes minimal use of pink with the corroboration of white, yellow, and green; colors that are always in agreement with pink both symbolically and emotionally. With its adorable pink polka-dotted ribbon and clear, solid vase- this is an excellent way to express adoration of a child, either a newborn or otherwise. It is an undeniable expression of innocence, youth, and the justified hope of longevity.
Finally, our number one pick is the simple, but elegant Pink Charm Bouquet. This arrangement makes a strong statement using a minimal amount of flowers. It does this by combining a spare amount of large blooms with a splay of darker supporting flowers. This arrangement is the perfect companion for a gift for a cherished wife or family member. With its clear, robust vase it suggests strength and grace without dilution.