Halloween is a special time of year for many people. Some find Halloween more enjoyable than the Christmas holidays because there is less pressure and more fun involved in the holiday. When you want to do something special to mark this favorite of holidays for so many, it can often be a challenge to find the perfect Halloween candy gifts to send. There are simply so many options available to compete with. We have a simple solution to consider with these great Halloween candy gifts.
The Trick or Treat Halloween Basket
This basket has a little something for all your favorite goblins and ghouls. It features a wide selection of full-sized name-brand candy bars and snacks so loved ones can pick their favorites and share the others or keep all the candy for their own personal enjoyment.
Halloween Chocolate Covered OREO® Cookies
These OREO cookies are covered in rich chocolate and hauntingly Halloween themes for the perfect fun for your holiday loving friend or family member.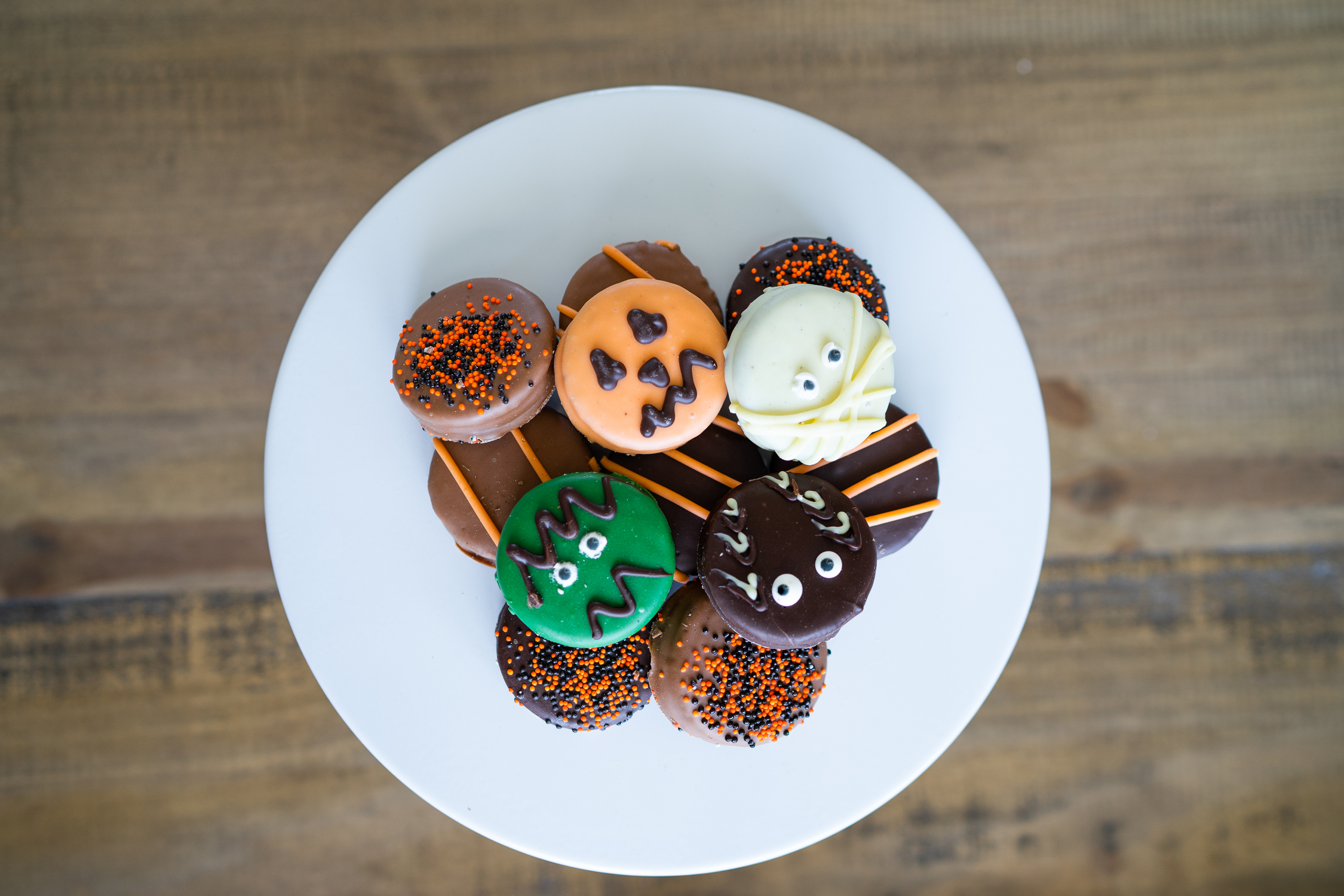 Halloween Chocolate Covered Strawberries
Who doesn't love giant strawberries dipped in delicious chocolate and then decorated for Halloween? We're sure your loved one will have a scary good time enjoying these tasty treats.
Halloween Cake Pops
Keep the boos and ghouls on your Halloween shopping list happy with these tasty cake pops that are all decked out for happy hauntings.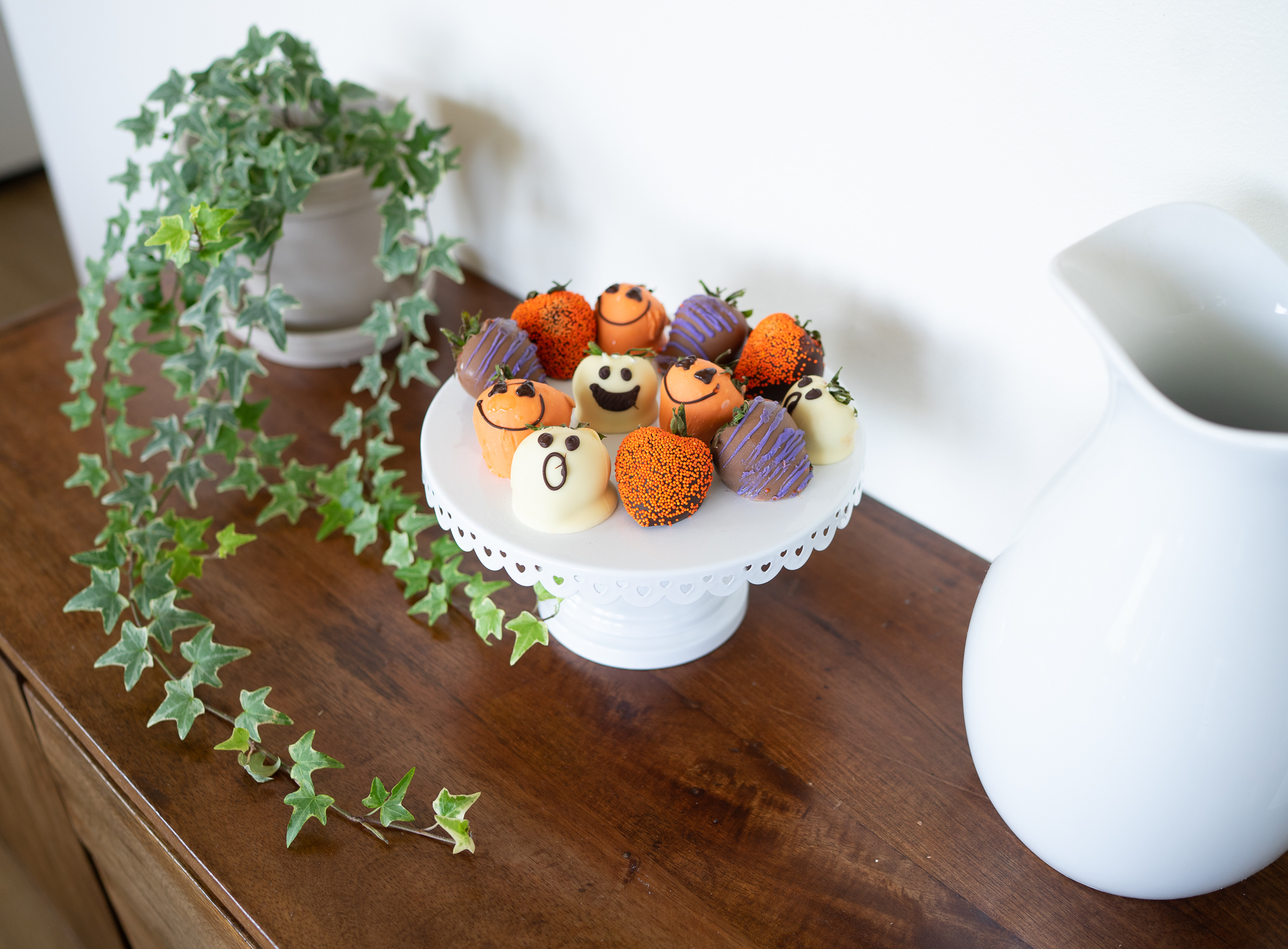 Halloween Treats Box
Featuring a collection of popular Halloween treats and eats, this box is packed with tasty goodies including four different gourmet brownies, 10 caramel pumpkins, four decorated cookies, and four bags of Sinister banana split snack mix.
Witches Brew
Talk about a cauldron of fun! This cauldron is filled with goodies and gags to make someone's holiday festivities complete. Among the candy offerings, are favorite name-brand bars from Hershey's, Reese's, Twizzlers, and more. Plus a few Halloween-themed toys and trinkets to seal the deal.
Halloween Kid's Chocolate Basket
There's a little more chocolate for kids to get excited about with this basket that does include an assortment of chocolate candy that comes along with one bobble-head doll in a spooky theme and a sippy cup.
Halloween Fruit & Chocolate Basket
Need something with a little more variety? Consider giving the gift of candy with delicious fruit. This basket features an assortment of seasonal fruits along with various candy bars for the perfect sweet treat.
Luxury Halloween Basket
When you're giving a Halloween gift to someone special and want to go the extra mile, this is the basket to give. It comes with a variety of top chocolate products and so much more. Whether giving to one person or a group of people, this basket gets top ratings for Halloween enjoyment.
If that isn't enough for you, you can also choose from various other options including complete fruit baskets, ghostly cupcakes, and mini cupcakes, a Halloween charcuterie candy platter, Spooky Chocolate Covered Pretzels, a Halloween cookie basket, and more! Happy Hauntings to all!