There's nothing quite like the decadence of Godiva chocolate. From white to milk to dark, the chocolate is smooth, luxurious, and delicious. When you're starting to plan what to get everyone on your gift-giving list for the holidays, you'll want to explore some of the different Godiva Christmas gift baskets.
Who is on your list and how much chocolate do you think they deserve? This is the real question you have to ask as you examine the best gift baskets.
The Dream in Godiva Basket, for example, will provide someone with a basket filled with Godiva chocolate bars and truffles. It's an affordable option for anyone who loves chocolate. It's ideal to give to teachers, neighbors, co-workers, and anyone else you want to wish a happy holiday to.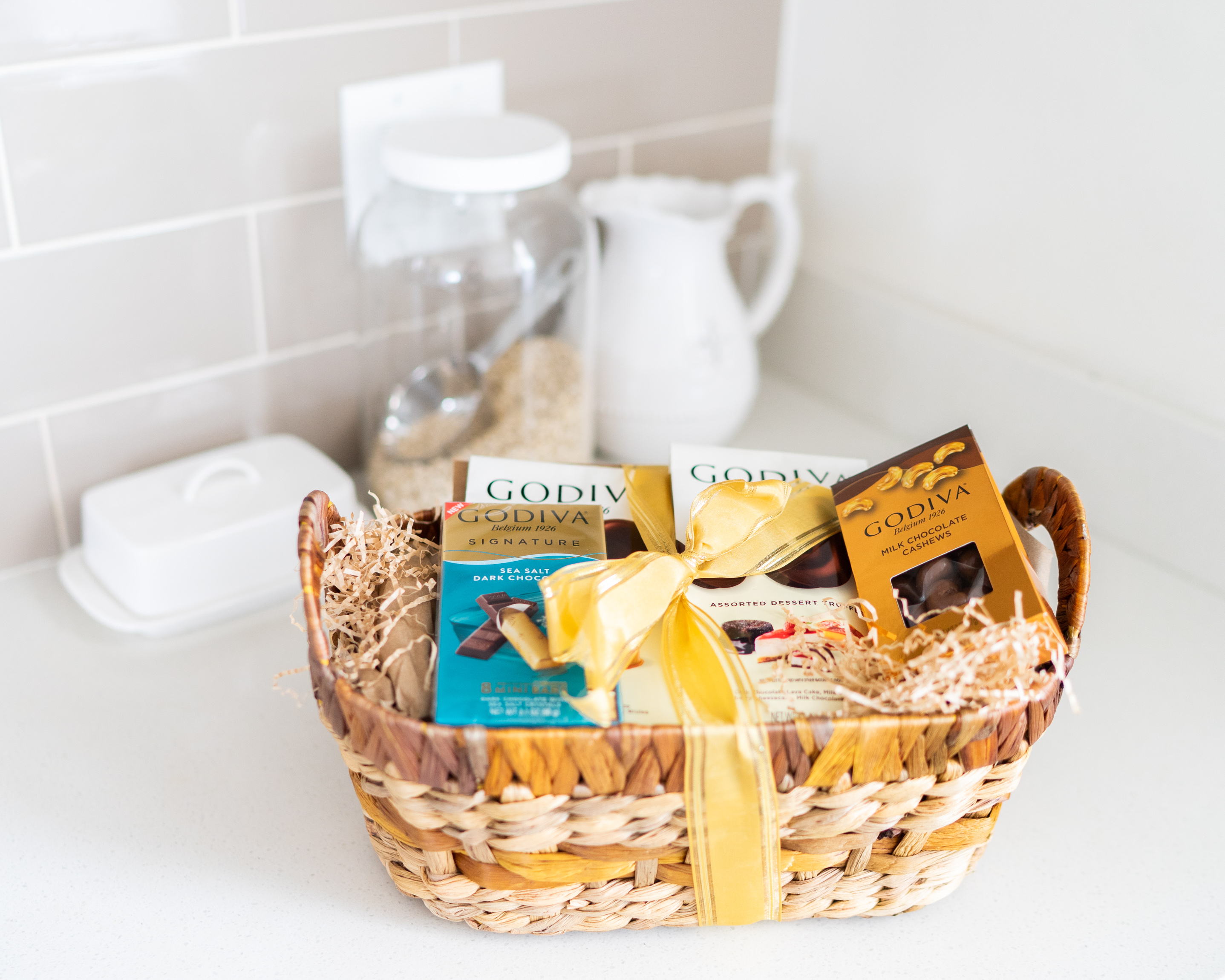 The Godiva and More Chest is an exciting presentation of Godiva chocolate bars, Godiva gems, biscuits, and even chocolate covered almonds. Then, there are some other foods to indulge in, such as Walkers Toffee, Classique Truffles, and even fruit jellies. It's sure to send anyone into a sugar coma and is great for teens who are looking for a sugar rush as well as for family members who claim they have everything they need.
Some people are all about the chocolate – and Godiva is the kind of chocolate no one wants to share. The Godiva Chocolate Pure Bliss Gift Basket is a way to help the true chocoholic indulge in something incredible. With an assortment of Godiva chocolates in a box and wrapped in a gold ribbon, it's perfect for that special someone in your life.
The Godiva Golden Tower may be one of the most epic gifts that you can send someone who loves chocolate as there are so many boxes to unwrap. Each box contains something else – chocolate truffles, chocolate covered pretzels, signature biscuits, and even dark chocolate almonds. This is a great option to send to family members where there are multiple kids. It will ensure that there's enough for everyone to share. If you're looking to send gifts into the workplace, this Godiva tower will work nicely, too.
When you want to know all about Godiva Christmas gift baskets, it's worth exploring the options. You'll want to consider not only the price of the basket but also what's included. Some of the baskets will offer nothing but chocolate while others will feature some other exciting treats. It ensures that the special someone on your list can get all of their favorites.
The reality is that you can never go wrong with Godiva for all of the chocolate lovers on your gift-giving list. There are some incredible Godiva Christmas gift baskets in 2021 to choose from, so you just have to decide which ones you want to get. It's possible to send Godiva to everyone – and they'll be perfectly content with a wide array of chocolate goodies to unwrap and nibble on throughout the holiday season.