The Perfect Thanksgiving Gifts May Be Flowers
Are you thankful to someone in your life? Whether it is a family member that is always there for you or a special neighbor that always has a smile, giving Thanksgiving gifts is a great way to bring a smile to someone's face and to help you celebrate the true meaning of this day. It is not always easy to know what to give on this special day. If you need some Thanksgiving gift ideas, we have a few suggestions to help you.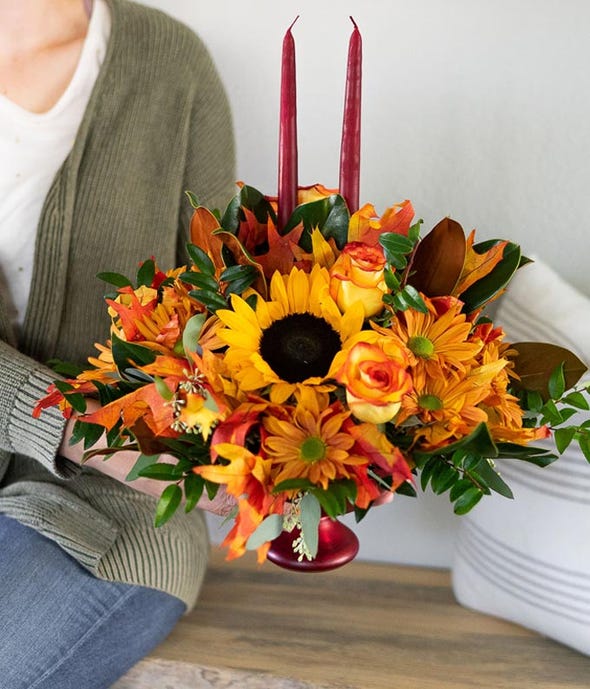 The Best Thanksgiving Gifts They Will Love Receiving
Check out these gifts for Thanksgiving that are sure to make someone feel appreciated. These are some Thanksgiving gifts for friends and family they will love receiving.
Gift baskets
Thanksgiving gift baskets are a favorite choice. You can find a wide range of options out there, but you don't have to make them too elaborate. Choose a floral arrangement or bouquet to give. You can then add to this if you like with a fall-themed candle or perhaps a beautiful homemade dessert that they will love. Making your own gift baskets is an option, but you can purchase them ready to go as well. Thanksgiving basket ideas can be a simple woven basket that includes an arrangement of flowers in it.
A bouquet of flowers
Perhaps the simplest of gifts for Thanksgiving is a bouquet of beautiful Thanksgiving flowers. Choose roses, lilies, and perhaps even a few sunflowers. You can find a bouquet of flowers already put together in all of the best hues of fall, from deep oranges and reds to vibrant yellows. These make some of the best Thanksgiving gifts for employees, friends, or people that play a role in your life just about every day. They are sure to appreciate receiving a bouquet like this as a welcome surprise.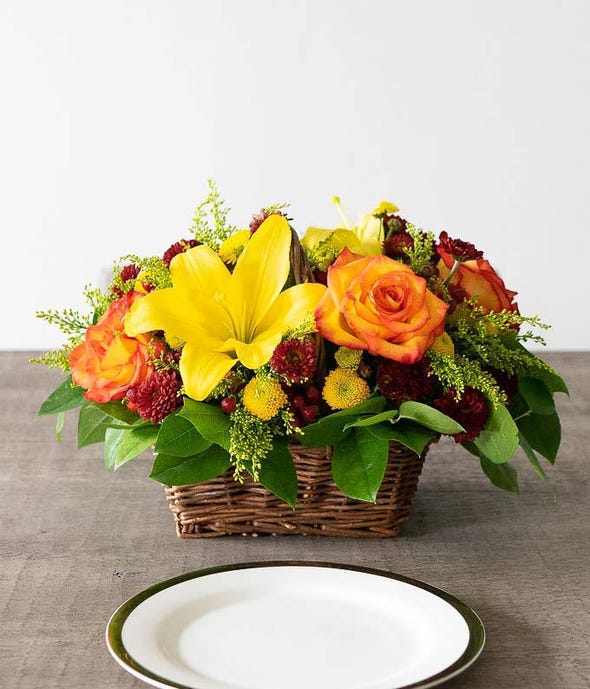 Party favors and ornaments
If you are having people come to your home for Thanksgiving, give them something special to take home with them to remember this day. Thanksgiving party favors may include a small cornucopia of flowers with the perfect colors. You may want to consider giving Thanksgiving ornaments that they can then place on a Christmas tree. Even if you gift them a few flowers with a beautiful plaid bow or candles, they are sure to appreciate the fact that you thought to give them something meaningful for this day.
Floral arrangements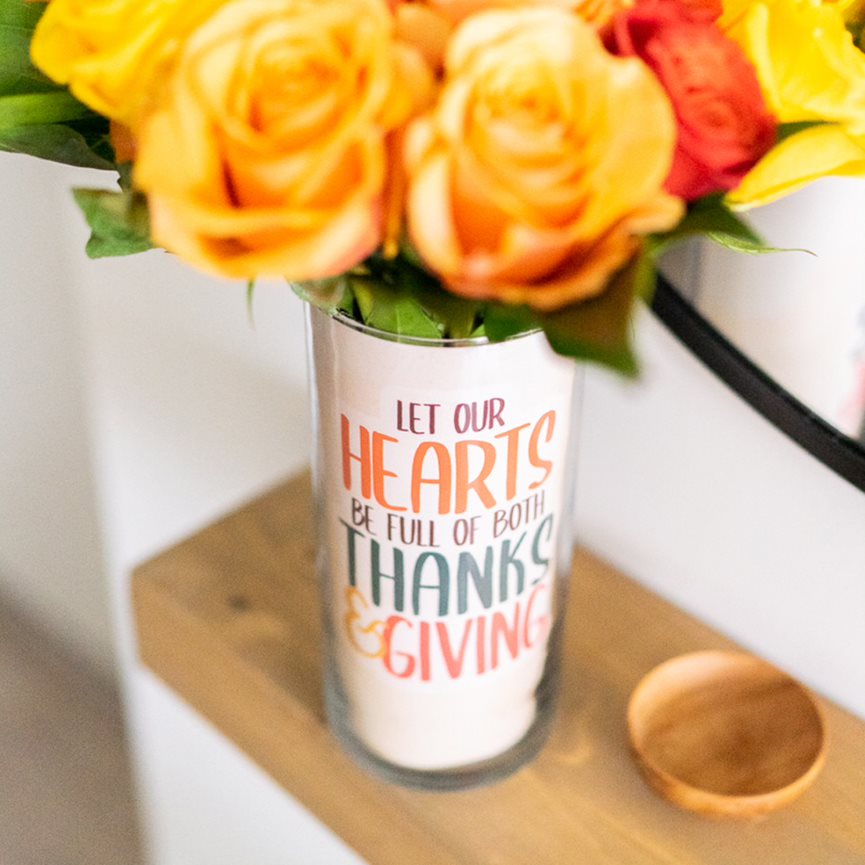 Do you need Thanksgiving gifts for teachers or the perfect gift to give the neighbor? Anytime you need Thanksgiving presents that are special and beautiful but also long lasting (at least through the season), consider floral arrangements. These are a bit more robust than a bouquet of flowers, which means they should last a bit longer. To make them a bit more special, choose those that are within a ceramic pumpkin or decorative planter. They can easily place these throughout their home for a special reminder of you. These also make fantastic Thanksgiving hostess gift ideas!
There is no limit to the number of ways you can make Thanksgiving a day of giving and showing thanks. Flowers are one of the best options because many people enjoy them and appreciate the beauty they add to their lives for at least a few weeks. Take a look at the wide range of options available at Fromyouflowers.com, and you are sure to find not just one but numerous options to choose from to give to someone important in your life.