This year has flown by and Thanksgiving is almost here. It's a time to give thanks for all that we have, but sometimes we overlook some of our most obvious blessings – teachers. Thanksgiving is not a normal time to give a gift, but this year, you may want to consider give your child's teacher a Thanksgiving gift.
Why consider giving a Thanksgiving gift to a teacher? Teachers are some of the most important people with which your child will ever interact. Truth be known, your children probably spend just as much time with their teachers as they do their family. Teachers can influence young minds in a such a way that it will carry with them throughout their lives. Values, morals, and work ethic can be conveyed through great teachers in addition to regular learning.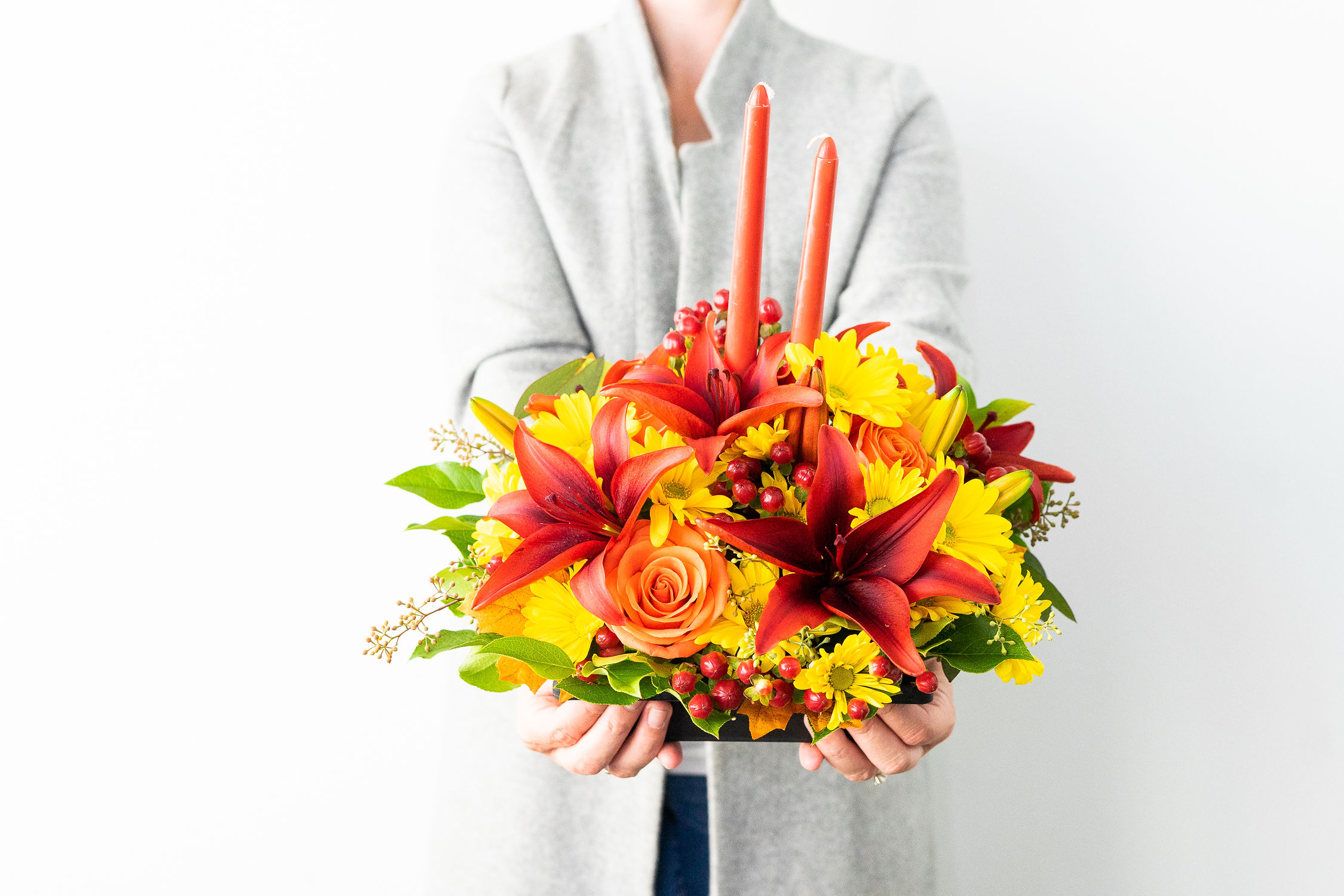 And yet, teachers are often underappreciated and under paid. They often spend their own money to get classroom supplies. And, they may spend their own time tutoring after hours.
Whether they are teaching in person or remotely, this year has been challenging for us all. This may be the year you want to show a teacher just how much you appreciate them by getting them a Thanksgiving gift.
What should you get a teacher to show your gratefulness? Thanksgiving bouquets are a great way to not only show gratitude, but to also add color to any room. The How Sweet It Is bouquet includes light and dark orange roses, pink carnations, and matsumoto asters in a clear glass vase. If you are looking for something fun, the Happy Thanksgiving Daisy Pumpkin Patch offers colorful daisies in a ceramic pumpkin container with a raffia bow.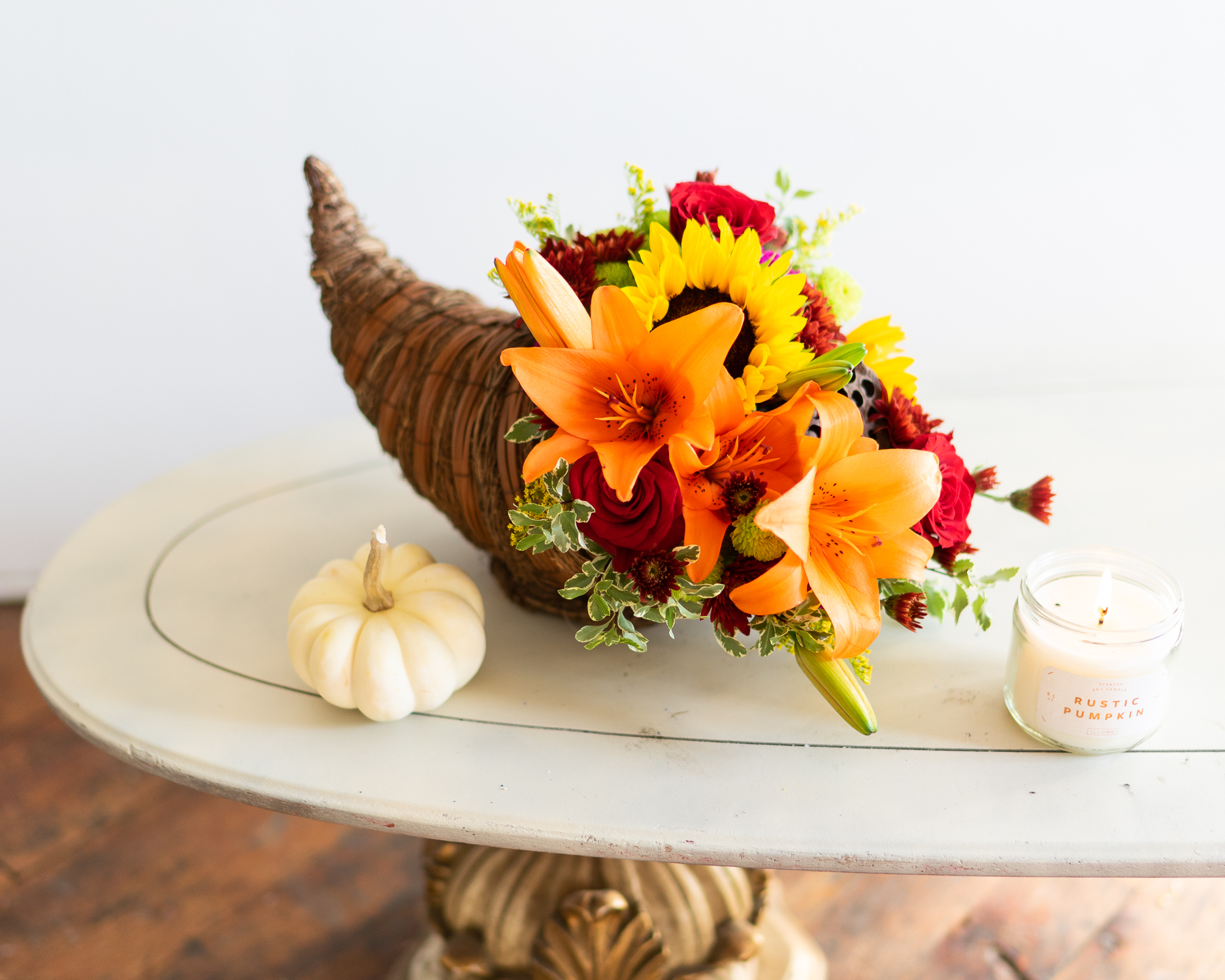 Thanksgiving centerpieces are another great holiday gift idea. The reasonably priced Classic Thanksgiving Centerpiece offers orange lilies and roses with red hypericum and two candles in the middle. Not sure about candles? The Blooming Abundance Cornucopia comes with a beautiful arrangement of lilies, roses, daisies, and poms in a cornucopia basket.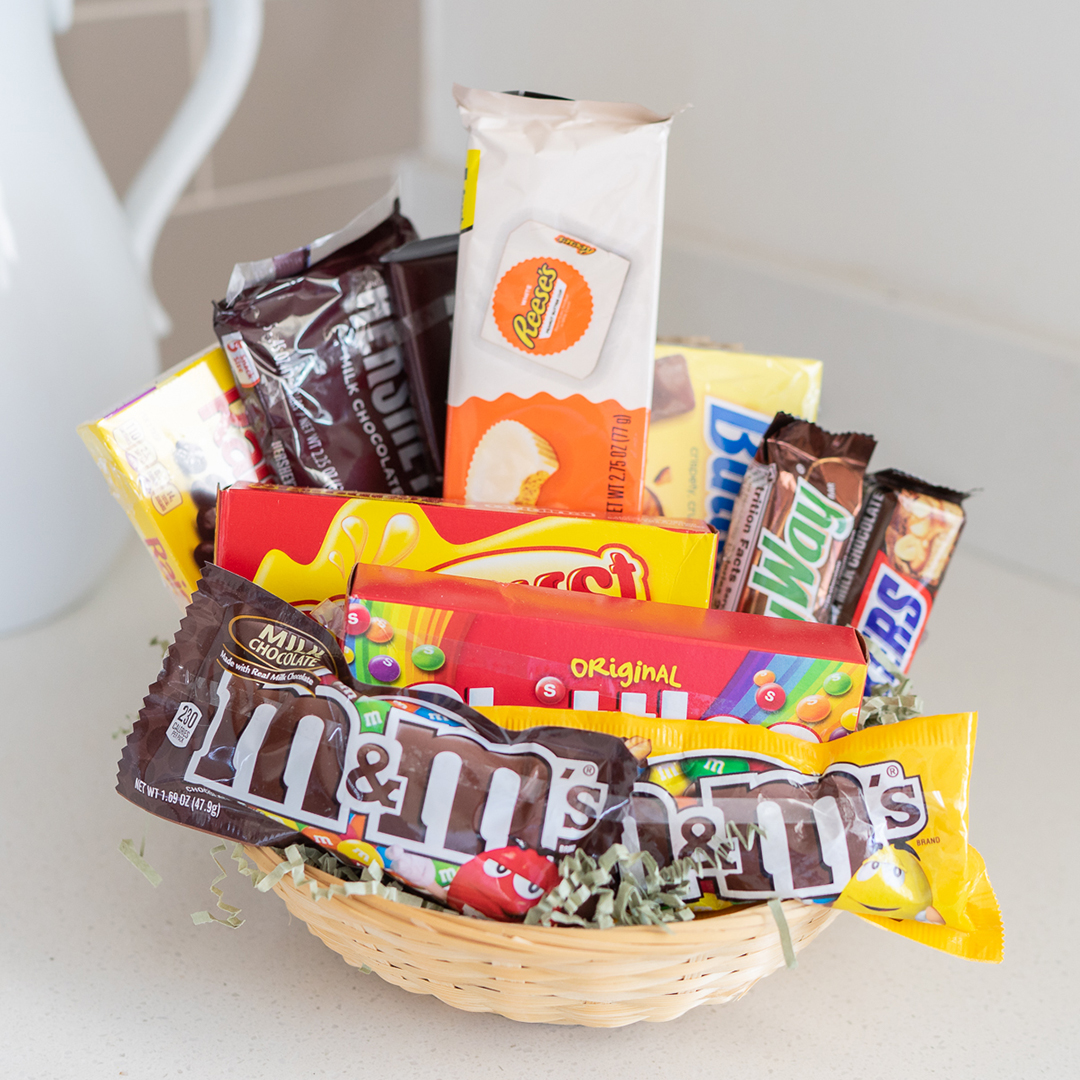 Flowers are lovely, but they won't last as long as a Thanksgiving gift basket filled with yummy goodies that a teacher can share with his or her family. This can include anything from baskets filled with healthy fruit to chocolate covered Oreos! Who wouldn't love some Chocolate Covered Cheesecake Pops or Half Dozen Fall Chocolate Covered Strawberries? If you are unsure as to whether the teacher is a healthy eater or not, you can get baskets that have a combination of candy bars and fruit. There's even the Luxury Cheese, Sausage and Crackers Basket that comes with summer and garlic sausage, cheddar, gouda, and Monterey jack jalapeno cheese, and stoned wheat and sea salt and cracked peppercorn water crackers.
Teachers give so much to us, isn't it time we showed them our thankfulness?