Halloween doesn't have to be nothing more than a child's holiday, Many adults enjoy it just as much. But since we can't take ourselves trick or treating the next best thing is to send each other Halloween gift baskets. Similar to Easter baskets for children, Halloween baskets contain an assortment of candies and other sweet treats. The only question is which baskets are the best? When you are giving one as a gift to a friend take the time to think about what they would enjoy getting in it. There are endless possibilities and it is easy to personalize a gift basket for someone.
The first thing to consider is what the basket itself will look like. You can get one in a solid Halloween color like orange, purple, or black. But there are other choices too. Some come in a container shaped and decorated like a jack-o-lantern while others may be shaped like a serving tray. And while the basket may not be as important to the recipient as what's in it, it can still be fun to choose one based on aesthetics.
The more familiar you are with the sweet tooth of the person you are gifting the easier it will be to make the right choice. For example, if you are giving it to someone who prefers cookies to candy, a perfect choice is the Halloween Chocolate Covered Oreo Cookies gift basket. It comes with 12 cookies each covered with dark, milk, or white chocolate. Decorated with sprinkles and edible candies, it captures the sugary side of any Halloween celebration.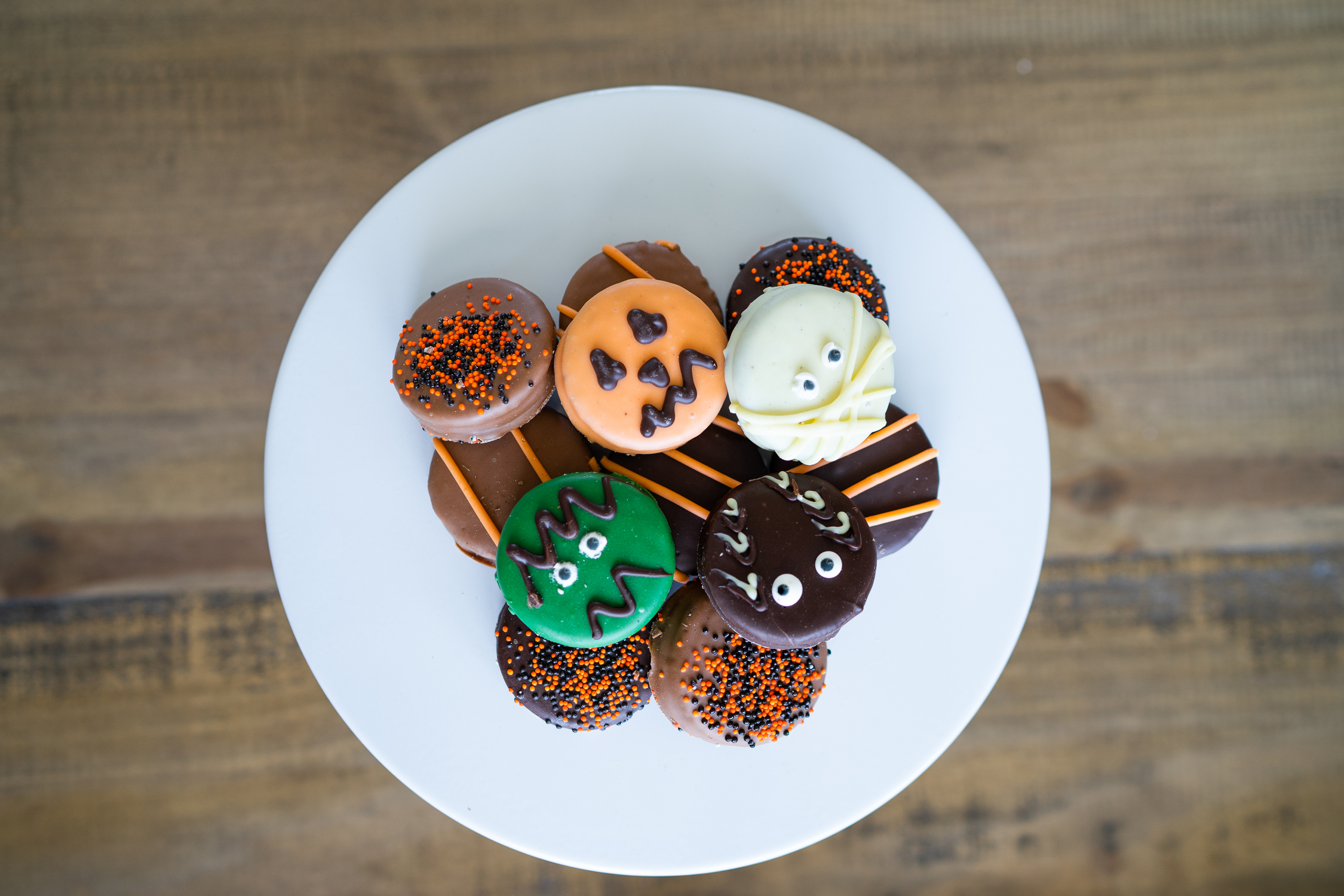 Anyone who embraces the spooky side of the holiday will likely enjoy the Halloween Treats Box. Shaped like a haunted house, the box is filled with goodies such as cookies decorated to look like a gravestone or a ghost. It also includes caramel pumpkins and a snack mix inspired by the banana split. If the recipient likes brownies, they will love that the Halloween Treats Box includes flavors such as truffle chocolate, marble cheesecake, and cookies and cream.
If you are looking for something appropriate for a child, you can't go wrong with the Halloween Kid's Chocolate Basket. This black box is adorned with one of three characters; Frankenstein, a mummy, or a pumpkin. The gift box is filled with candies like Hershey bars, Almond Joy, KitKats, Twizzlers, and more. It also includes a sippy cup and bobblehead.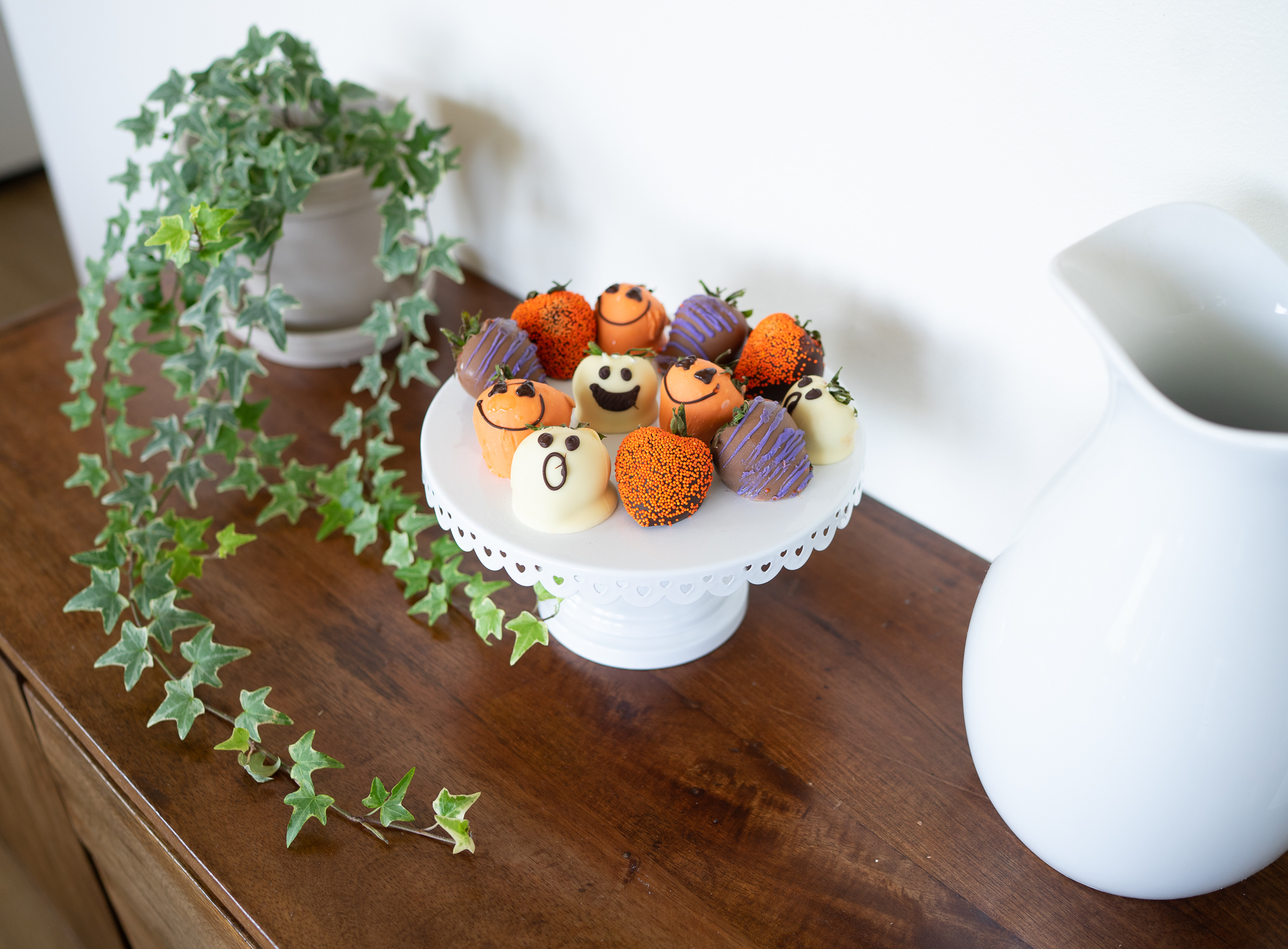 For a more unique holiday treat, you may choose to gift the recipient with Pumpkin Cake Pops. Housed in a fancy gift box, you get a variety of pops covered with dark or white chocolate and decorated with delicious colored sprinkles or other tasty treats. While some are just covered in swirls of chocolate, others are decorated to look like a smiling jack-o-lantern, making this a less scary gift basket than many others.