The bells are starting to jingle, you've started hanging the garland, and your house is rapidly evolving into the ideal home for the holidays. The only thing missing is your floral Christmas decorations, and there are so many aptly fitting ideas to incorporate. Here is a look at a few of the most popular floral Christmas decoration ideas to spruce up your home.
1. Christmas Floral Centerpiece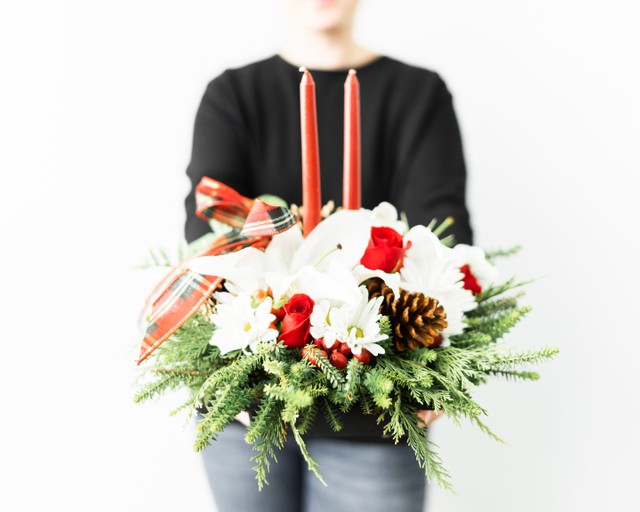 Christmas floral centerpieces dress up any bland table setting, exude holiday personality if placed amid your dinner spread, and can be created from an array of gorgeous blooms and elements to complement your holiday home decor. For example, if you want something a little more upscale, you could go with a clustered bouquet of white or red peonies, some sprigs of glittered spiral twigs, and some nice green pine needles tucked in for highlights. If you like a more traditional floral centerpiece, you could easily opt for red carnations paired with gold-tipped fern sprigs.
2. Mini Christmas Trees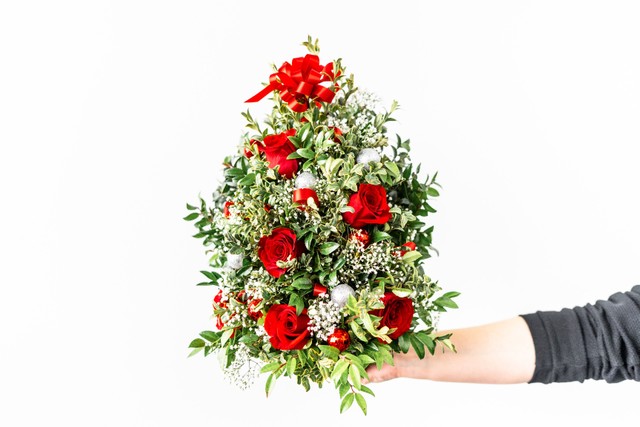 Mini Christmas trees are fairly easy to find once December rolls around, whether you want a small fake tree or the real deal potted in soil. When the evergreens are dressed up with a little tinsel, a few bows, or perhaps mixed with some bright red flowers, they become the ideal centerpiece on a holiday table, look amazing sitting on a fireplace mantel, and potted styles are an inviting touch to your entryway.
3. Christmas Wreath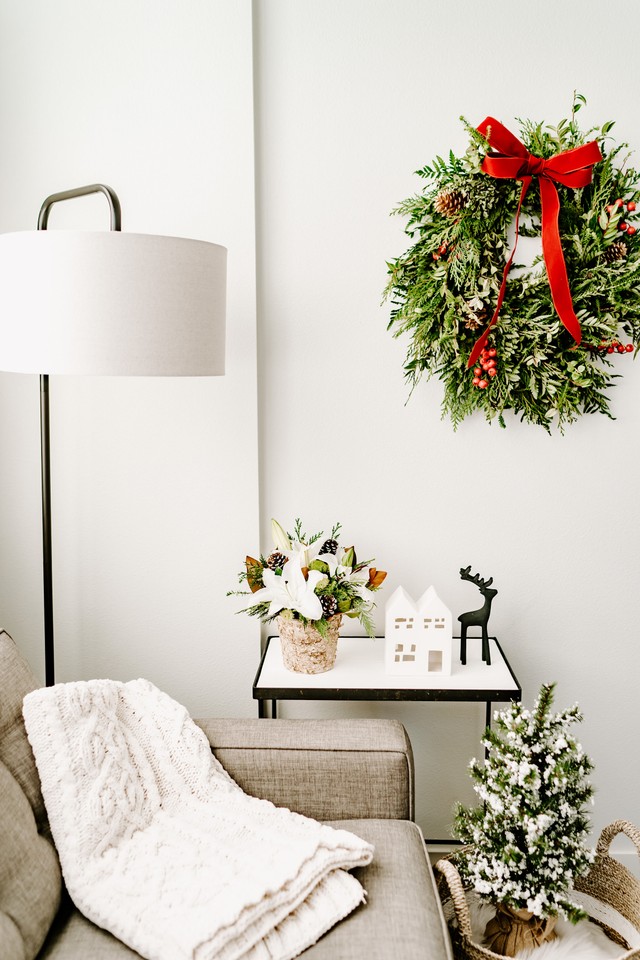 The Christmas wreath is the epitome of decorations for the holiday home, but you don't just have to go with the classic evergreen wreath all dressed up in ribbons and bows, Christmas wreaths can be crafted out of brightly colored flowers that complement the season like red ranunculus and white daisies or roses. Green English ivy is also a nice holiday wreath and can be dressed up just the same. These arrangements are elegant on a front door, but they also are a welcome touch inside the house, such as hanging on a wall near your tree.
4. Poinsettia Plant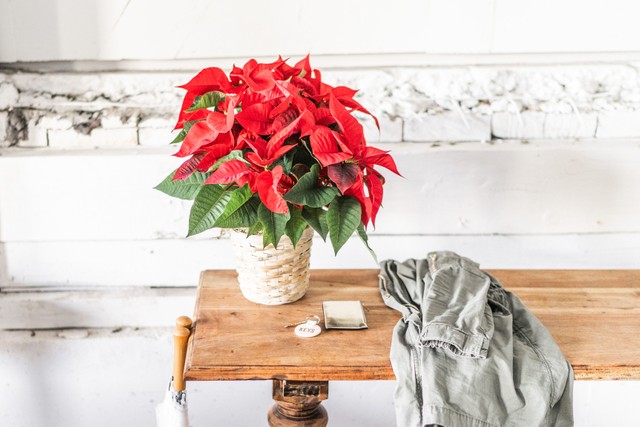 Poinsettias are the trademark Christmas flower, and it's easy to see why. With rich crimson red or white blooms paired with dark foliage, poinsettias have become a flower of the holiday season because they blend right in with the rest of the traditional holiday decor. Poinsettias in a decorative planter make excellent table centerpieces, but the blooms can also be clipped to add to a vase if you want something a little more elegant.
There are so many ideas for how to decorate your home this holiday season with flowers and plants. Find all of our Christmas flowers to start deciding on what design you are going to use to fill your home with flowers of the season.