Fall is coming to a close and many people are starting to think about the upcoming holidays. When you think of Christmas, many things may come to mind: bright lights lining the houses and roofs, a colorful holiday wreath hanging on the door, a glowing Christmas tree filled with ornaments, and stockings for everyone hung carefully on the fireplace mantle.
But, don't forget one important holiday addition – an elegant Christmas centerpiece to add warmth to any counter, dinner table, or coffee table.
When many people hear the word "elegant," they may think "expensive" or "costly," but these Christmas centerpieces are very striking and amazingly affordable.
Whether purchasing an elegant Christmas centerpiece for yourself or a loved one, think about what colors you'd like to help convey the holiday spirit. The White Lily Christmas centerpiece is a combination of white lilies, roses, and cushion poms with green trachelium and white tapered candles. The Merry and Bright Christmas Centerpiece gives a pop of red to any room with its red roses, carnations, and hypericum berries. Two taper candles in the middle are the finishing touches on this lovely bouquet.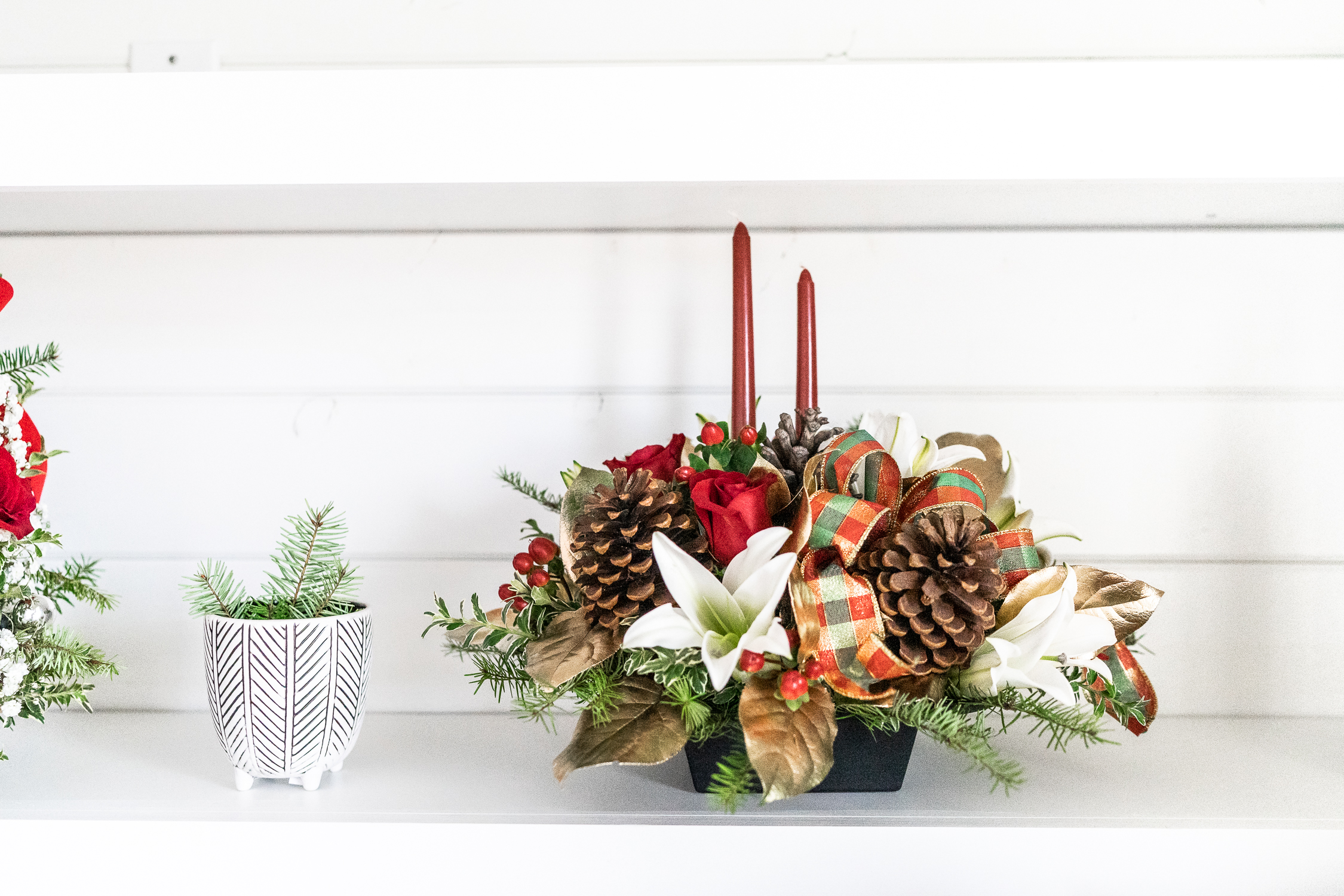 If you would like something that is unmistakably Christmas themed, there are many Christmas tree shaped centerpieces. The Oh Christmas Tree! centerpiece is made of red roses, white baby's breath, seasonal greens, and silver ornaments with a bright red ribbon serving as the tree topper. At 18 inches tall, this tree could take place of a full-sized tree for those living in a smaller home or apartment. Or, send it to an elderly relative living in a nursing home or assisted living unit to help brighten up their room for the holidays. The Christmas Tree Celebration centerpiece combines red and white carnations with green poms and pinecones to give it that wintery holiday feel. The Classic Christmas Tree centerpiece includes red carnations inset in a bevy of green English boxwood and topped with a silver star ornament.
Want the fabulous evergreen smell without the fuss and mess of a tree? Try the 24-inch tall Everlasting Evergreen elegant Christmas centerpiece. This beautiful piece includes pine, holly, pinecones, and berry branches tied with a red ribbon and placed in a tapered square vase.
For an added touch of elegance, consider the Festive Evergreen centerpiece. You'll get the fabulous smell of assorted evergreens placed amidst red roses, carnations and berries with pinecones and a lantern candle votive positioned in the middle.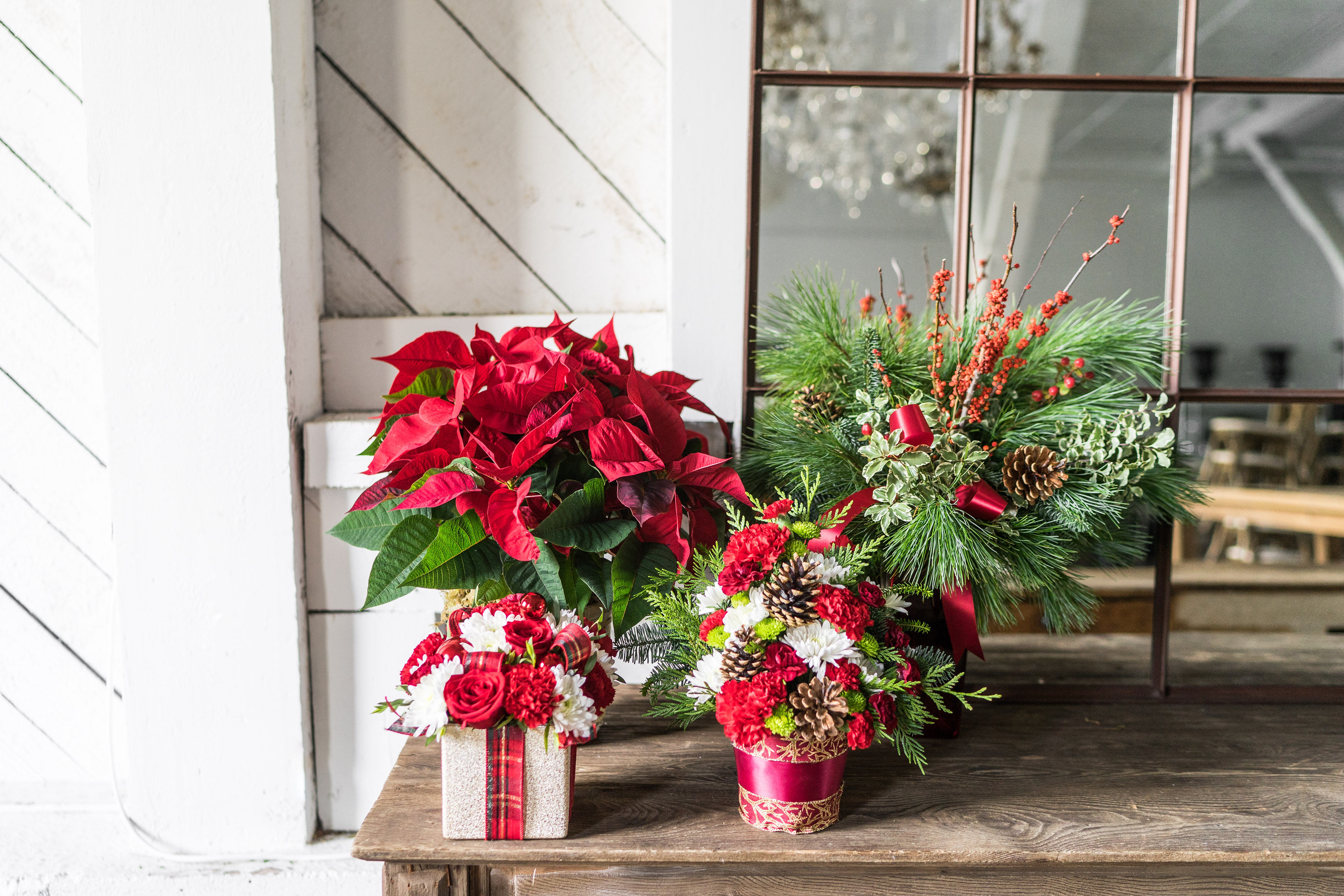 Finally, nothing says Happy Holidays like the Holly Christmas centerpiece. This piece comes with an oval bowl container filled with white pine, cedar and noble fir, holly and a keepsake candle with a bow.
Any of these beautifully elegant Christmas centerpieces are sure to be an pleasant addition to any holiday season.