In this age of non-stop notifications, nothing can compete with receiving a package in the mail. The most thoughtful gift you can give to a loved one, co-worker, or friend this holiday season is a gift basket. A gift basket is better than a card. It is a tangible investment in their happiness. At fromyourflowers.com, our gift baskets make excellent gifts and we have a basket that fits anyone's tastes or interests. Whether it's a gift for your coffee loving friend or a basket for that healthy sibling, we have the right gift to brighten their mood this holiday season. With our last-minute delivery, you can make sure the person gets their gift in time, on time, and just in time to make their holidays.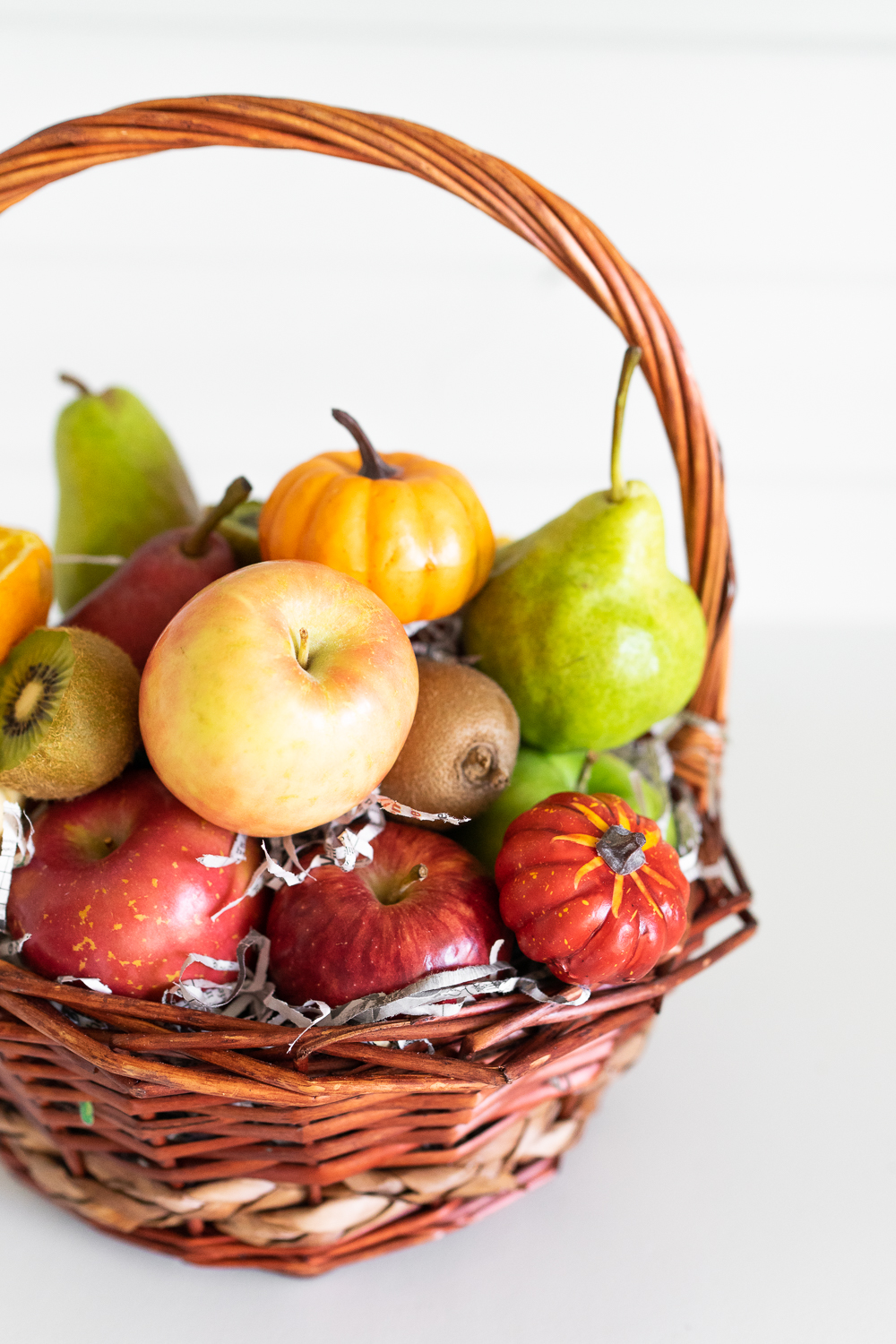 Christmas Breakfast Gift Baskets
For the person who would eat breakfast for every meal if they could. Choose from our New England Breakfast Gift Basket or Country Breakfast Gift Basket. The New England basket includes Farmhouse Pancake Mix, Maple Leaf Maple Syrup, Traditional Scone mix, and Wild Maine blueberry Jam. For a more savory option, the Country Breakfast comes with Country Ham biscuit slices, Wild Maine Blueberry jam, and the Farmhouse Pancake mix. Both baskets include a variety of delicious teas and coffees to warm your bones this holiday season.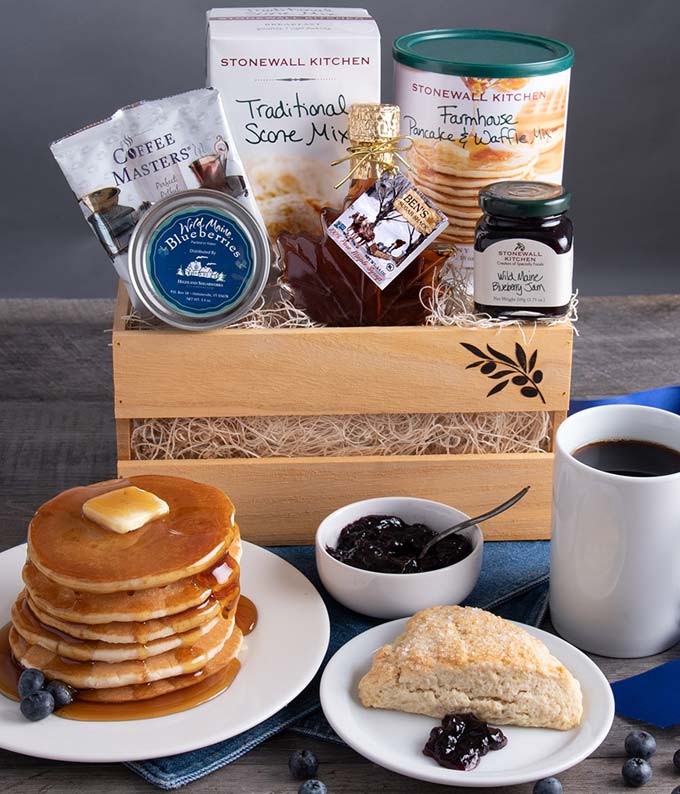 Fruit and Cheese Baskets
For that special person in your life who prefers their sweets off the vine or tree or loves delicious cheeses. We offer a variety of different cheese baskets, pairing them with cheese and crackers, sumptuous sweets, and savory meats that make for a delicious holiday treat. Our fruit baskets are likewise diverse, with arrangements for every fruit-lover! Fruit baskets also make an excellent for your health-conscious friends and loved ones.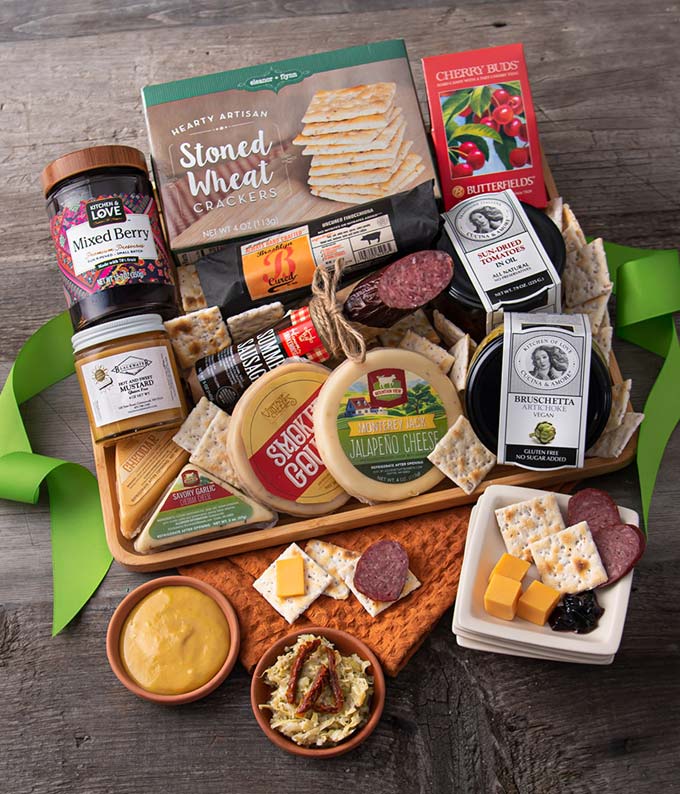 Gluten-free options available
We have options for any one you can think of, including those with gluten sensitivity or just want a healthier option. Our gluten free care package can deliver both a needed boost for your busy day or a delicious, nutritious snack when it's time to unwind. Includes blueberry pomegranate trail mix, cracked pepper turkey jerky, apples, oranges, and even some gluten free chocolate chip cookies.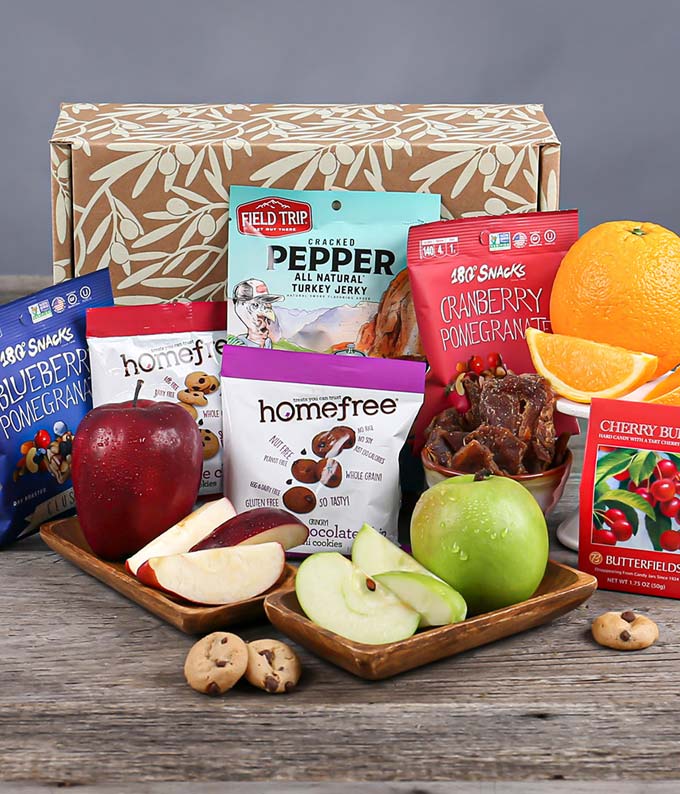 Christmas baskets
For those loved ones who may be far from home these holidays, show your love and appreciation by sending them one of our many specialty Christmas baskets. Included in our selection are the Santa's Sweet Tooth basket, Christmas Chocolate Covered Strawberry and Cheesecake Pops basket, Godiva Chocolate Holiday Tower, and the Season's Greetings Gourmet basket.
Send your love this holiday season
No matter the budget, person, or time frame, we can help you express your love and friendship with one of our hundreds of gift baskets. Nothing can beat the surprise and delight of a gift basket, the gift that keeps giving well after it's delivered. Next day shipping available! Check out our website today!