When it comes time to choose a Christmas gift for a family you love, you may be wondering what your choices are. The truth is that every family loves getting a gift basket for Christmas. They often come filled with delicious foods and other items that any family you love with appreciate. Here are some of the best gift baskets you can give a family.
The Coffee Lovers Gift Basket is the perfect choice for those who need a shot of energy every morning. It's stuffed with bags of French Roast coffee (made organically,) as well as Starbucks ground coffee, a mug to drink it out of, and even Biscotti. Help a family you love to start each day in caffeinated bliss when they receive this gift basket from you.
For the ultimate in holiday, goodness consider giving the gift of The Christmas Treat Tower. This festive basket has five tiers full of treats including chocolate covered pretzels, squares of chocolate peppermint bark, raspberry truffles, hard candies, and chocolate cookie coated in salted caramel. With sweets for the whole family, everyone can celebrate the holiday season.
The Just Right Basket is a great choice to give to a family that appreciates the balance between healthy and sweet or salty snacks. It's loaded with everything from peanuts and smoked almonds to chocolate chip and sea caramel cookies to cheese straws, popcorn, and truffles. With so many goodies to choose from, any family can appreciate this hearty gift basket.
One of the biggest assets of any family is their car. With that in mind, The Car Wash Mega Load is the ideal choice in gift baskets. Not only is it filled with accessories any car owner needs, but it also contains enough sweet treats to keep the whole family going. This gift basket is so loaded it has to be contained in a large bucket to make room for the many items that come in it. The basket includes an ice scraper, hose nozzle, sponge, air fresheners, and a tire gage, among other useful items. The sweets it comes with include peanuts, chocolate chip cookies, pecans, popcorn, and even beer biscuits.
For a sweet gift this holiday seasons, send the delicious Chocolate Covered Christmas Oreo gift box. The classic Oreo cookies are loved by everyone and them when they are topped with milk, white and dark chocolate they are grabbed up right away. On top of the chocolate are holiday edible decorations including sprinkles and little chocolate snowmen.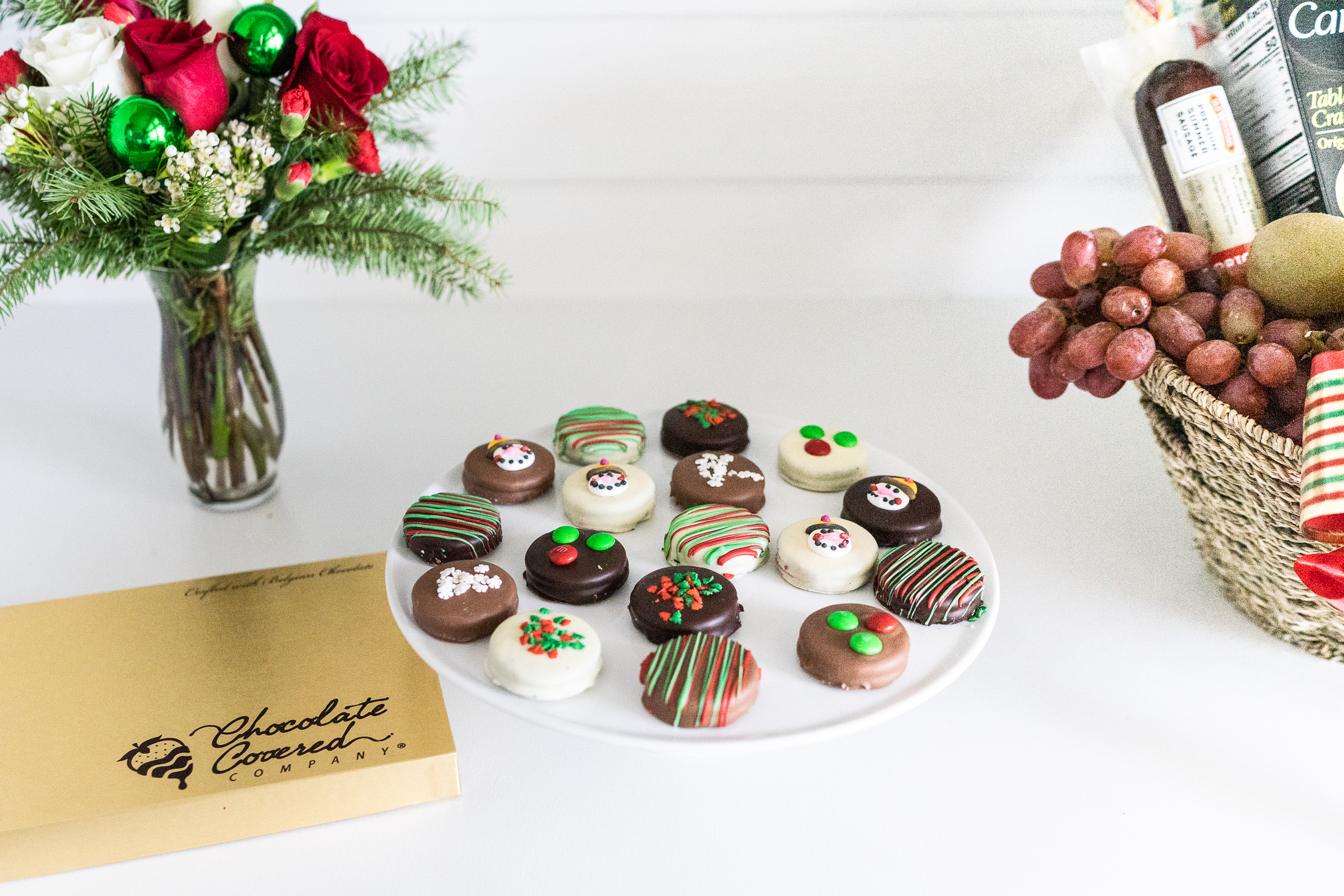 Some gifts are as nostalgic as they are delicious. One of them is the Sweet Memories Wagon-ful of Goodies, which uses an old Radio Flyer red wagon to hold treats like Swedish Fish, Good n Plenty, Dots, Mini Charlestons, a Turkish Taffy Bar of chocolate, and Neccos, among others. This gift can bring back precious memories for a family you love.