Floral Centerpieces Are Perfect Thanksgiving Decorations
Thanksgiving decorations help to set the tone and the mood for the holiday. Yet, choosing the right items for your experience is not always easy. When it comes to decorating for Thanksgiving, there are a few key ways to do so that can really impress your guests and make the dinner table memorable and special.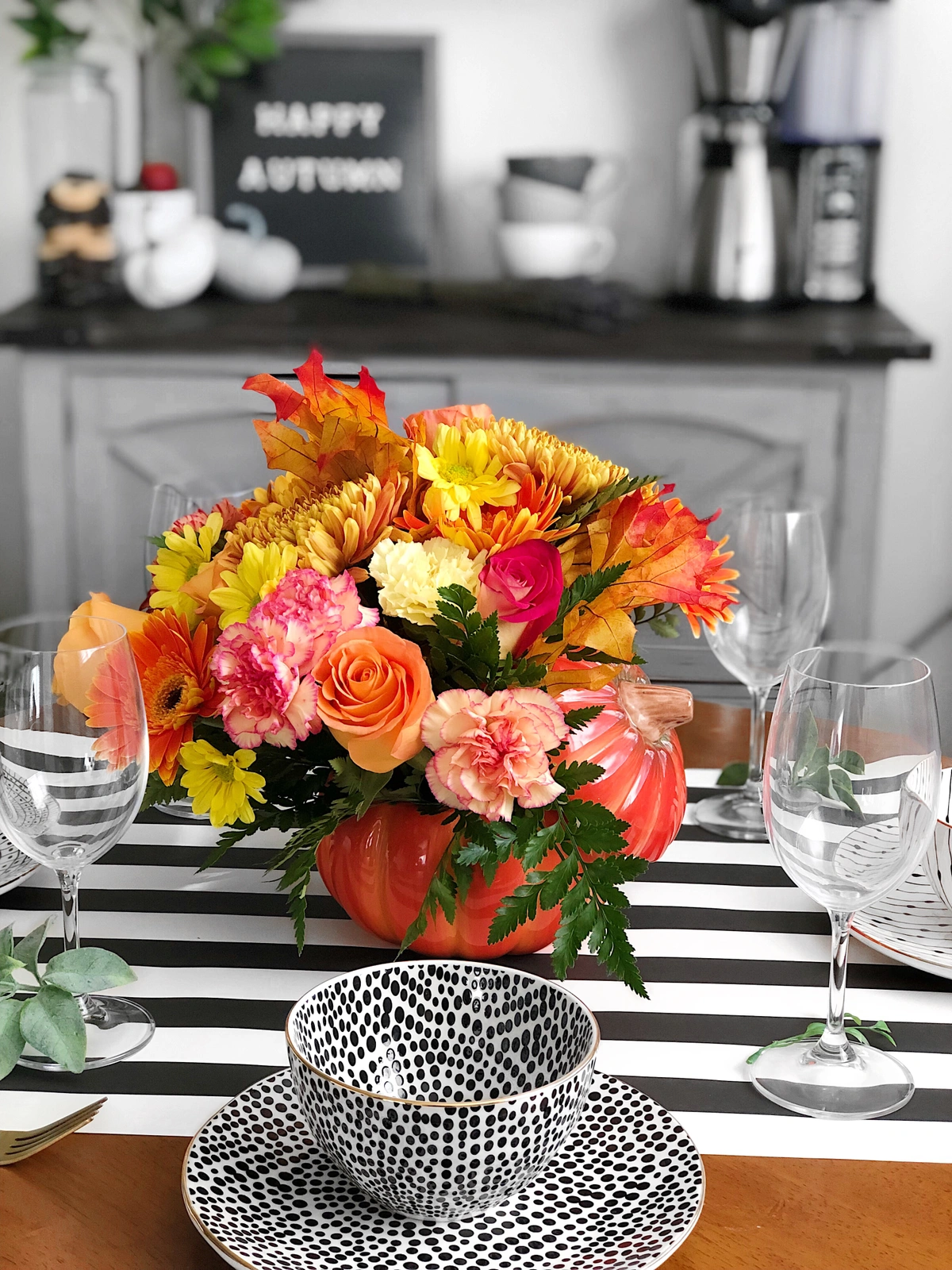 Choose Beautiful Floral Centerpieces
A good starting point for any Thanksgiving table is the centerpiece. You have a lot of options to choose from. Before you make a decision, be sure to focus on the style that you love. One of the best ways to add flowers to your table to create a Thanksgiving feel is to choose the best colors. Deep oranges and yellows, beautiful peach-colored roses, and a few deep red flowers can help to capture the season of thanks. It's not uncommon to use a few bright, big sunflowers or to add in daily lilies that offer the orange hue of the fall season.
A simple vase is enough to display them if you like. If you want something a bit more special, consider a bouquet that is within a woven basket. This adds a bit more charm and something special to this season of harvest. You could also choose an arrangement that incorporates a few candles in the center. For something even more seasonal, add a fall pumpkin to the mix either as an addition to the flowers or have it act as the vase that holds your arrangement within it.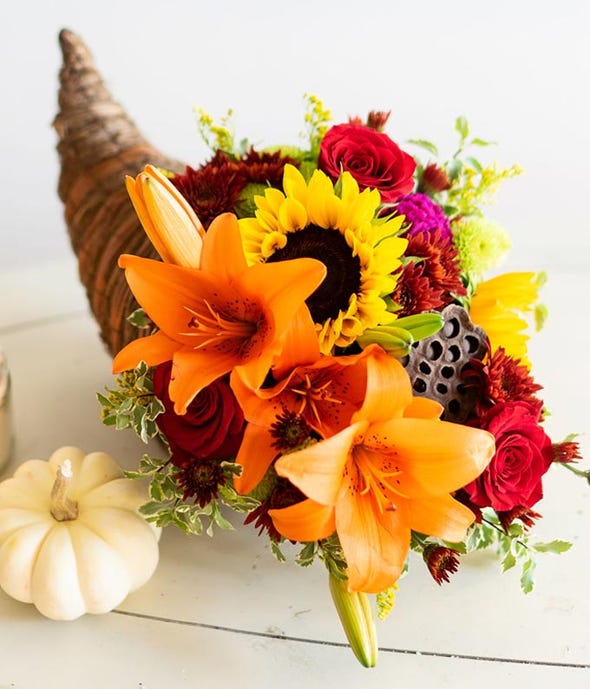 Invest in a Cornucopia
There may not be anything more appropriate for decorating for Thanksgiving than to use a cornucopia. Choose from several sizes and styles based on the location you'll place it. Thank select from a bouquet of flowers to add within. Choose the autumn hues again, perhaps with a few more pops of color, such as a bit of green and deep purple colors. The shape and styling of these Thanksgiving decorations help to set the tone for the surroundings.
Consider placing these on the tables in your living rooms or add one to the center of your kitchen island. Continue the design with a few candles that offer the fresh fragrance of fall to the space. A floral cornucopia can be an excellent choice overall for any space you want to add some color and vibrance to for your holiday celebration.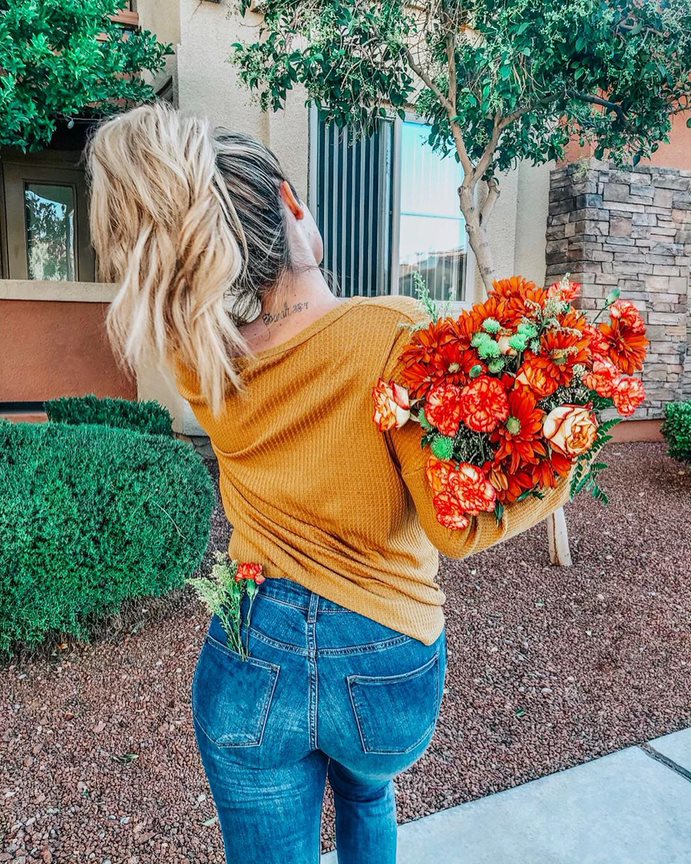 Tips for Pulling Together Your Thanksgiving Decorations
Take a moment to consider what you would like to see when decorating for Thanksgiving. Whether you are hoping to create an experience that will encompass just the living or dining room or one that is spread throughout the home, there are a few key things you can do to make this a beautiful space. Here are some additional tips.
Choose a color pattern and stick with it. The deep riches of colors like yellows, reds, and oranges can make this space beautiful. Choose the same colors throughout your space.
Add some character. While a clear glass vase works okay, consider a white pumpkin ceramic vase or a basket instead to add a bit more character to the piece.
Choose a few different size cornucopia and floral arrangements for various areas of your home. Try different shapes of flowers to add to your space.
There's no doubt that it can be fantastic to create memorable experiences like this on a day of thanks. Why not focus on a few of the options Fromyouflowers.com has to offer? You're sure to find just what you need here.