It is not long until Thanksgiving - a time when families and friends gather together to exchange what they are thankful for. If you are invited to someone's house for a Thanksgiving dinner, do not forget to bring a small gift to show your appreciation and gratitude. Here are a few ideas for Thanksgiving gifts that every host will appreciate: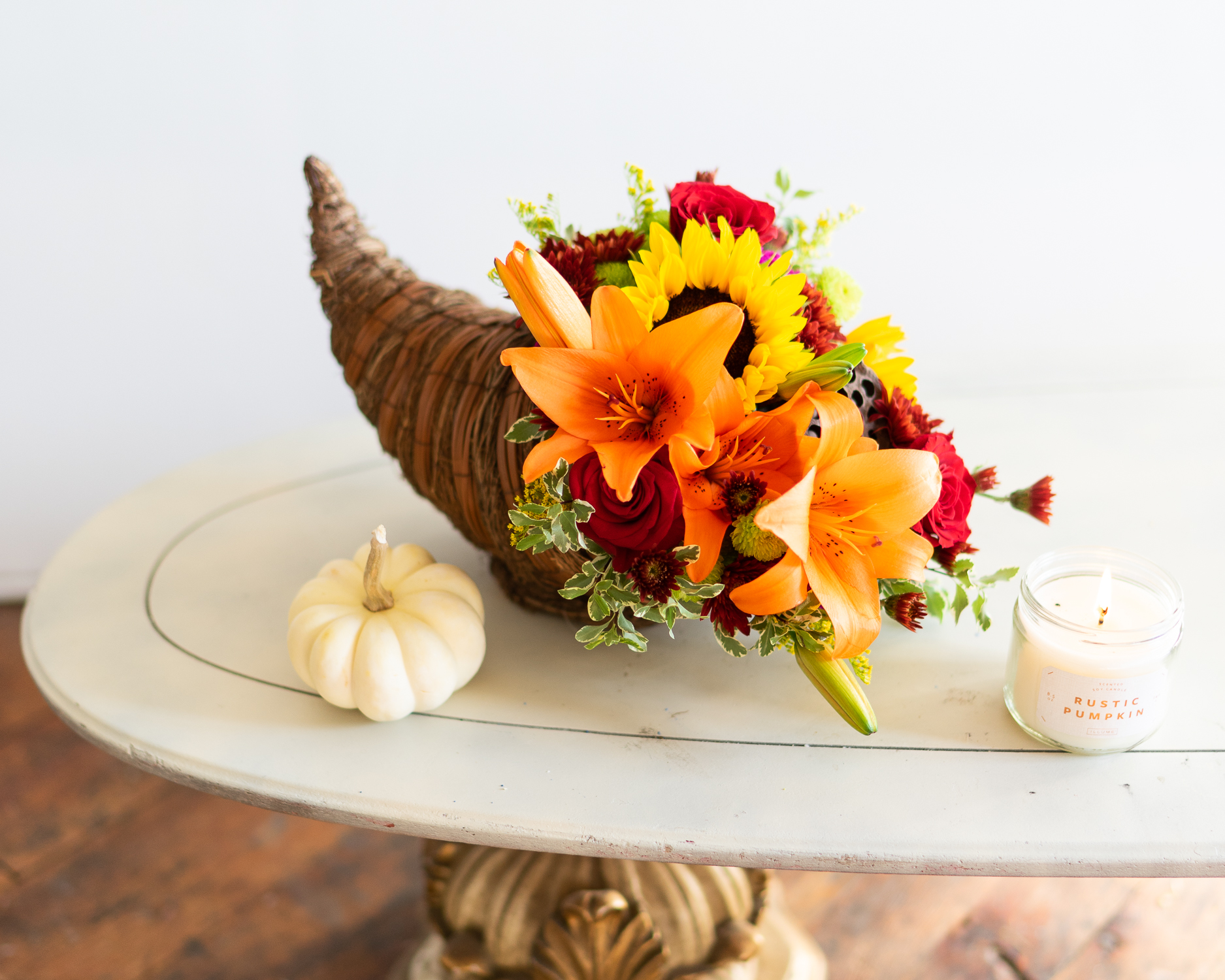 One of the best ways to show you gratitude to the host or hostess. The most popular thanksgiving flowers are chrysanthemums, orange roses, Peruvian lilies, burgundy mums, and sunflowers. Flower bouquets will not only bring a smile and joy to your host or hostess, but will also become a nice decorative element on the Thanksgiving table and create a special Thanksgiving atmosphere. Also, when choosing a bouquet, it is important not to forget about a symbolic meaning behind each bloom. Try to get to know what the symbolism is for each type of flower before you buy a bouquet.
A seasonal gift basket is a perfect way to say thanks to your friend or host this Thanksgiving. There are a variety of gift baskets available - from Thanksgiving Cake pops to Thanksgiving fruit baskets. You can choose a gift basket to match any price point. If you really want to spoil someone this Thanksgiving, you can spend hundreds of dollars on a fancy basket filled with their favorite luxuries, or choose a simple small hamper with a few special treats. You can fill a basket with anything and everything at once, but it is always better when a basket has a theme - this lets the recipient know that you were creating their perfect Thanksgiving gift basket with only them in your mind.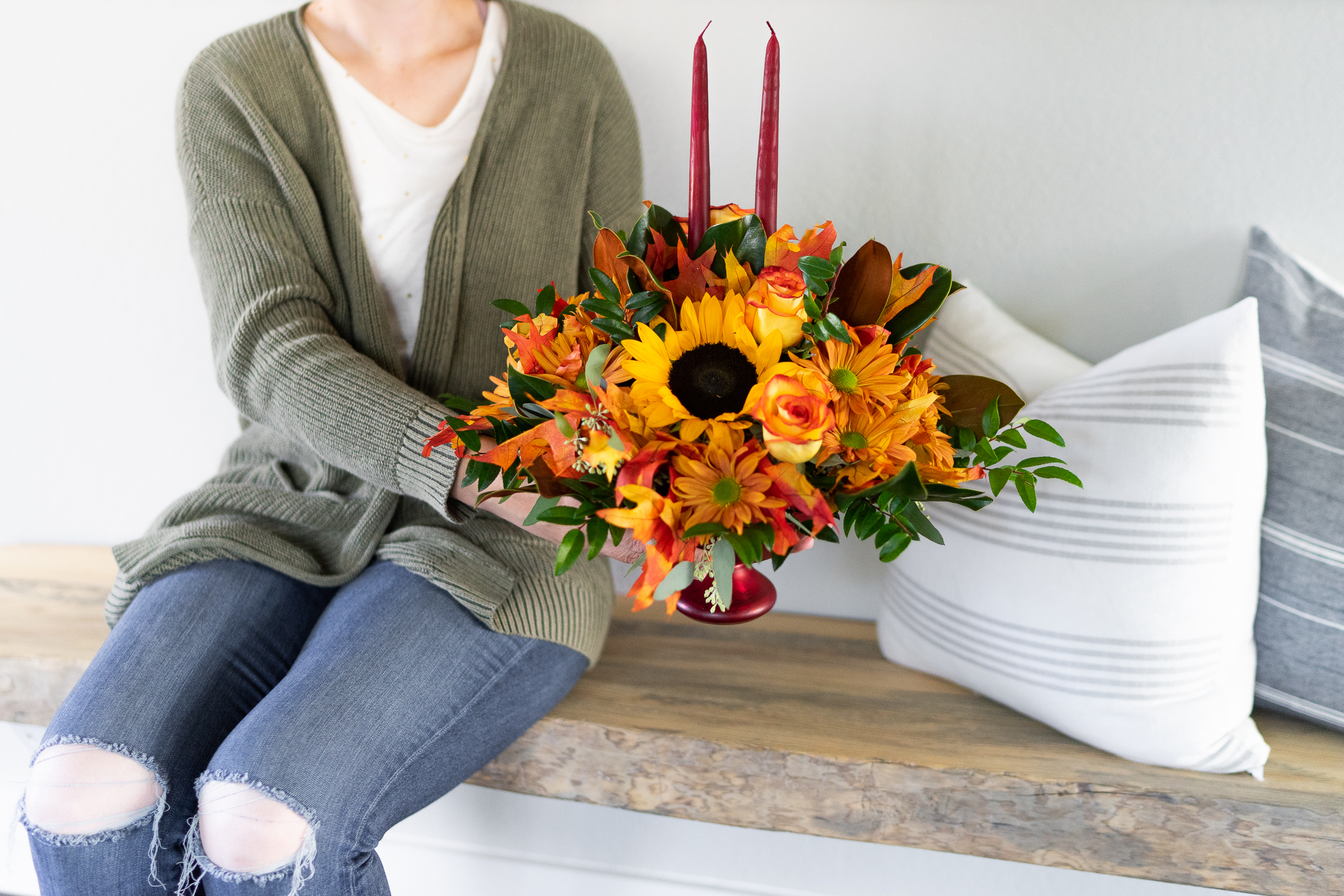 One more great idea is to bring a beautiful and original Thanksgiving centerpiece as a gift. Your host will definitely appreciate this gift because centerpieces are great elements of Thanksgiving decor that create a special atmosphere in a house. You can either buy a centerpiece or create it yourself. There are many different elements that you can use to create a centerpiece, including candles, lanterns, natural elements (such as stalks of wheat, apples, cheese boards), flowers, and seasonal dishes.
No matter what Thanksgiving will look like for you this year - whether it is a warm family gathering or informal dinner with your friends - you should not forget about a gift if you are invited to someone's house. Use of these three Thanksgiving gift ideas to say thank you to someone special and tell them that they are important to you. Even if you cannot be with loved ones in person, you can always send one of these gifts letting them know you are thinking of them.