Taking on the planning and execution of a holiday party is a huge endeavor. Thus, the host generously inviting a crowd into their home should be rewarded with a unique gift. To show your gratitude and stand out from the crowd of typical bottles of wine and meat and cheese boxes, consider one of the following beautiful and creative Christmas party gift ideas.
1. Christmas Candle Centerpiece - Every Christmas party table needs the perfect centerpiece. A festive centerpiece is especially ideal if you can't attend the party. Let your host know that you will be with them in spirit with a gorgeous centerpiece to adorn their table or mantle.
2. Holiday Flower Arrangement - Flower arrangements are an ideal gift for hosts at any time of year. With so many options and varieties of flowers, greens, and decorations, you are sure to find just the right combination to suit your host's taste and sense of style. Don't be afraid to consider your host's panache and think outside of the usual Christmas box.
3. Mini Christmas Tree - Any flower and greens arrangement is eye-catching. However, a Christmas tree of blue delphiniums, white lilies, or pink carnations offers a twist on tradition. Of course, more traditional red, greens, and golds are sure to make a splash as well.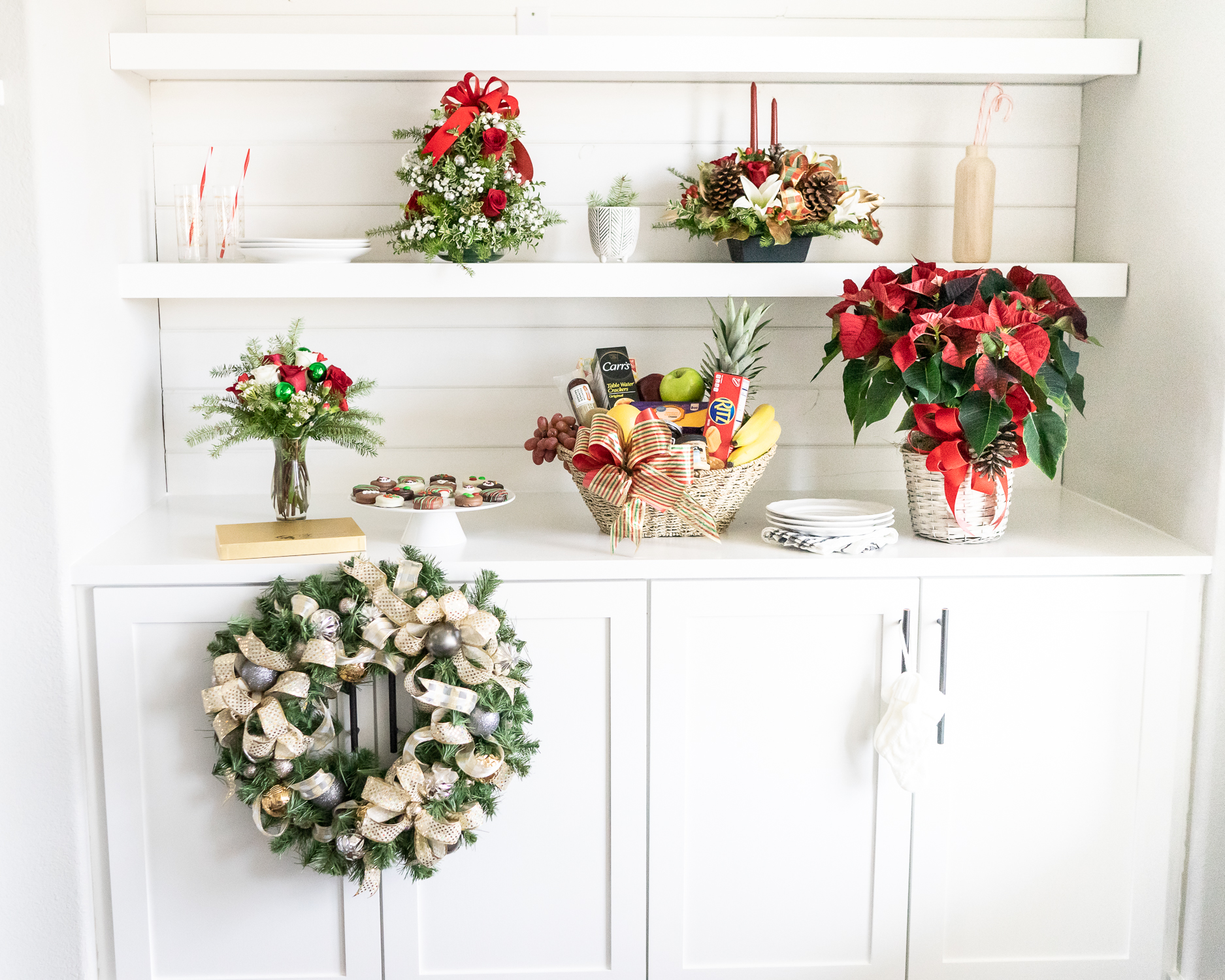 4. Christmas Food Basket - If the host is a fan of classics, a large fruit basket, sausage and cheese box, or collection of holiday cookies will do. However, a host with a unique sense of style that bucks convention will appreciate a gourmet collection of fine teas, a plethora of guilty pleasure junk foods, a healthy alternative granola gift basket, or a collection of fixin's to make a country-style breakfast on Christmas morning.
5. Christmas Plant - White, red, or white and red poinsettia plants are a classic gift for a holiday party host. They will bring about smiles for several weeks during the holiday season. Alternatively, you might consider gifting your host with something a bit longer-lasting. Various dish gardens, succulents, bonsai plants, or orchids are the gifts that keep on giving. Think of these enduring plants as a daily reminder of your gratitude and friendship.
6. Creative Cakes - Christmas parties can't have too many dessert options. Holiday hosts are wrapped up in the details and pleasing their guests; they often overlook their personal favorites. What host wouldn't love to open a delivered parcel to find a stunning coconut cake, red velvet cake, or tres leches cake?
Flowers, plants, and goodies galore. There are so many imaginative gifts with which to surprise a Christmas party host. From the traditional to the utterly unconventional, look for a gift that really speaks to the host's individuality.